For well over thirty years, V.I.P Travels has been meeting the needs of clients whether they have been travelling for pleasure, education, sports, business, or pure escape. We have significant resources for both corporate and personal travel to provide you with all sorts of arrangements.
We invite you to explore our experience and knowledge and allow us to be your travel professionals of choice. You'll see how from now on, all sorts of travel will be more enjoyable than you thought possible. While travel offers personal enrichment, it also builds a bridge of understanding between cultures. And we stand committed to your continued discovery of a world ever beautiful and large.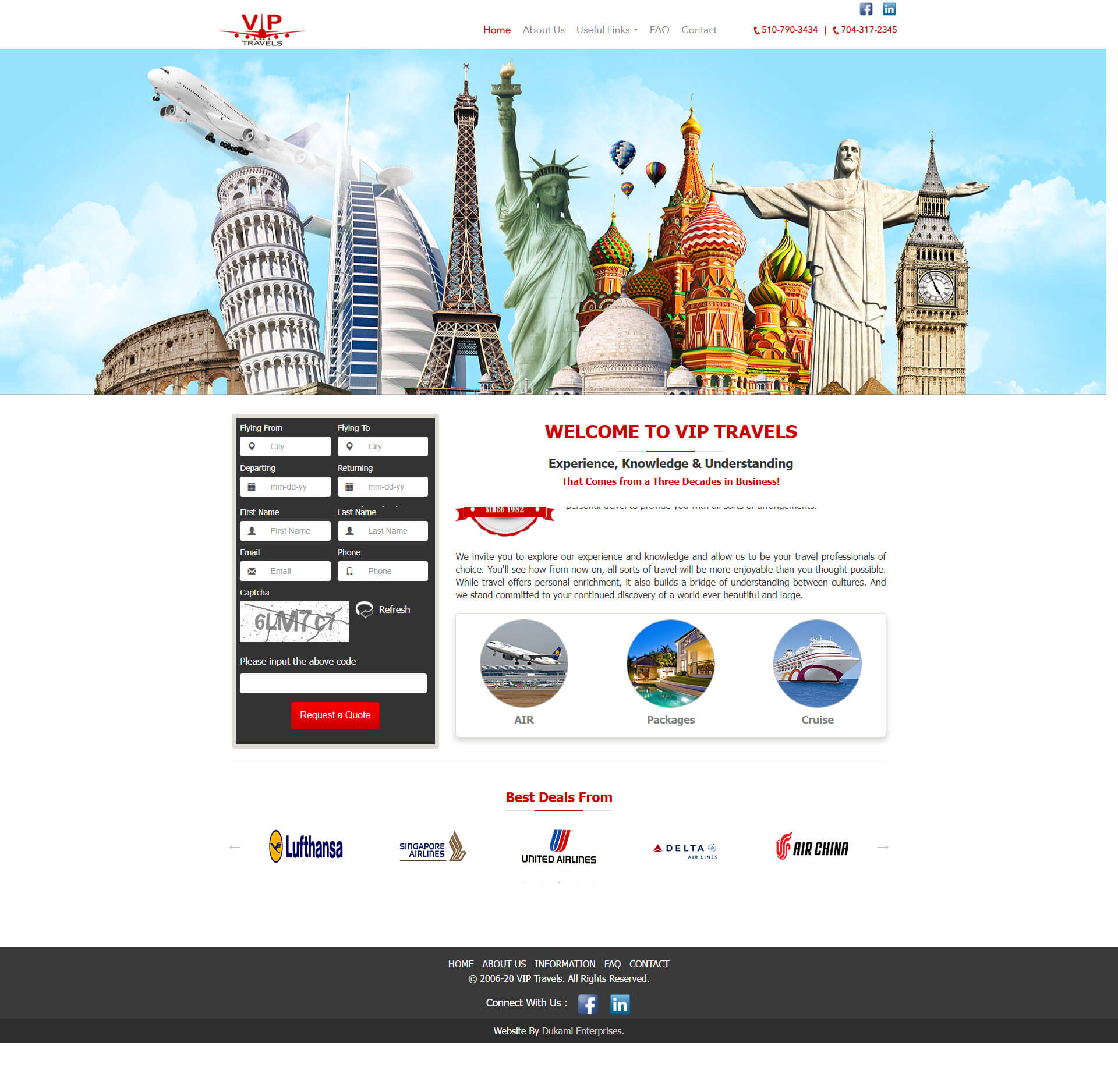 Have any question or Ready to start your next project?