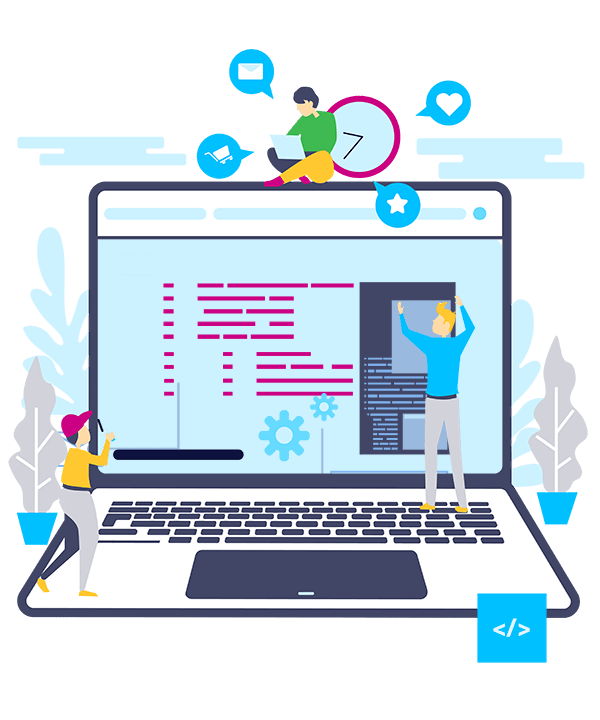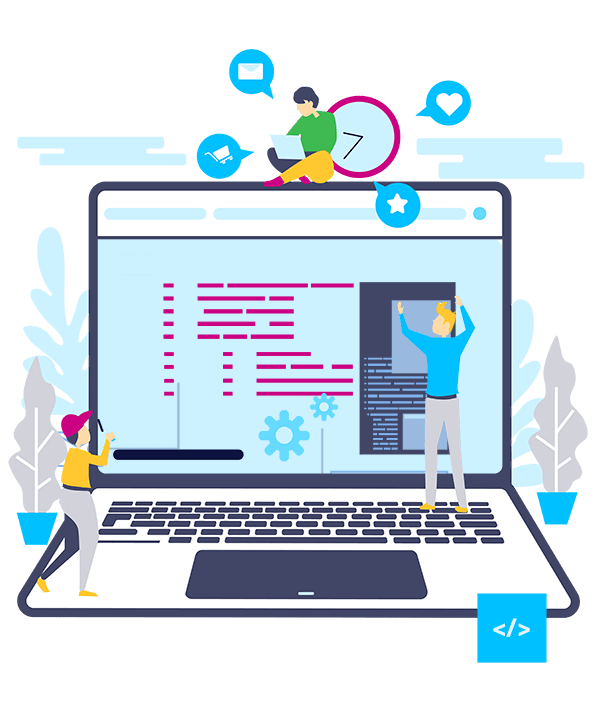 Bring your idea

into reality with Dukami's

Custom Web Development Services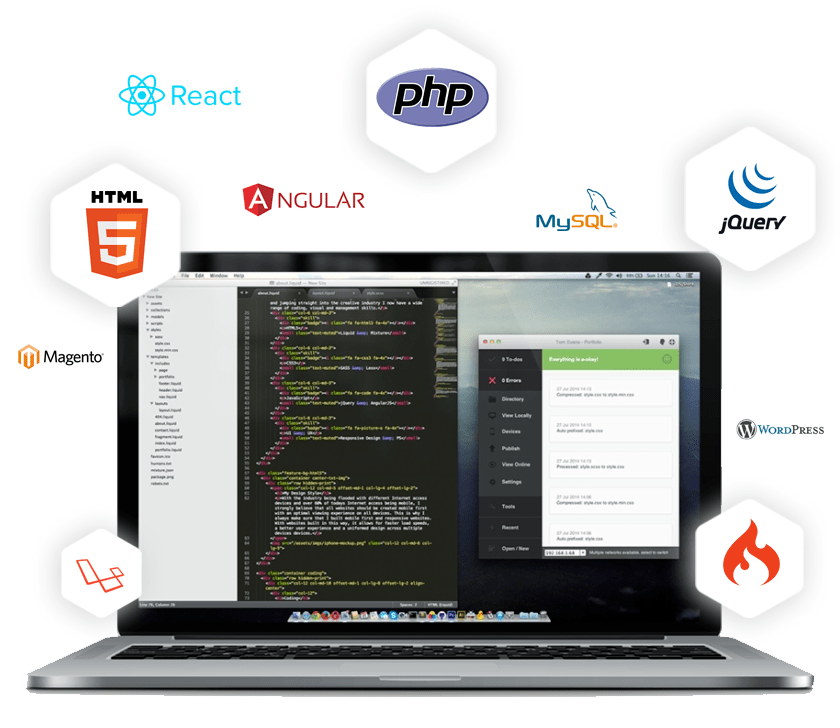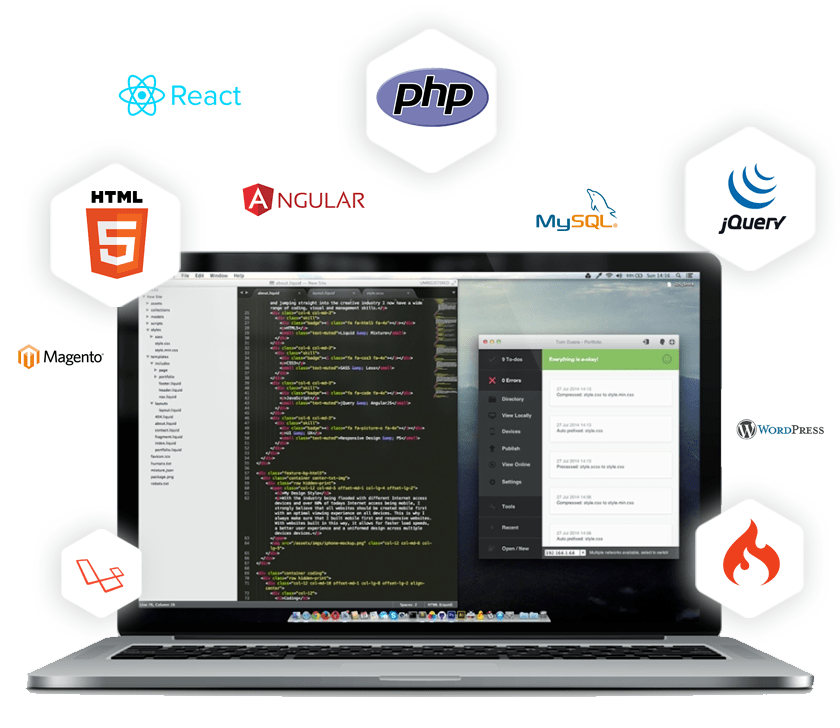 Custom Web Development requires a strong technical background and a clear understanding of the customer's objectives. With 25+ years of industry experience, Dukami's technology team offers high-quality, cost-effective, scalable Software Development Solutions. This enables startups, mid-size, and large-scale businesses to leverage the advantage of our expertise to accomplish their business goals.
Web Application

Development Services
If you need a dependable web development partner to bring your innovative ideas to life and put your business ahead of the competition, then Dukami - a development firm, is the right choice. We offer long-term solutions that add value for your customers and ensure your success. We offer app development services.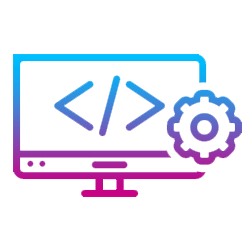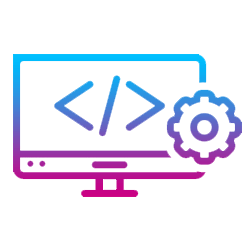 Bespoke Full-Stack Web Development
We provide superior custom web development services in combination with skilled resources and technical ability to reinforce business strategy. Our prototyping method and comprehensive custom development plan allow us to construct custom applications from the ground up on mobile, web, and cloud platforms, ensuring a smooth integration.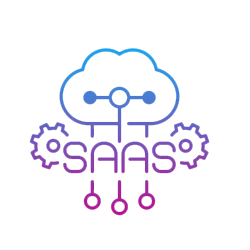 SaaS Applications
Our long history of developing enterprise-level SaaS applications can help you solve business problems and reach new heights of efficiency, risk mitigation, and customer satisfaction. Our full-stack developer team is adept at designing and deploying SaaS solutions using the latest technologies.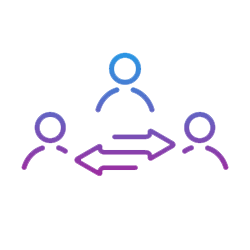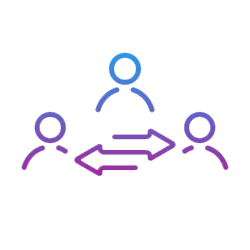 Third-Party Integrations
Enhance your web application's capabilities with integrations. From basic API connections to integrated data analytics platforms, let us assist you in pushing your web app to the next level of performance. For example - Stripe, PayPal payment integration, S3, social integrations, AWS SES, Send grid email, and many more.
E-Commerce Development
Our experienced team designs and implements bespoke e-commerce solutions for B2C, B2B, and marketplace business models. We have the capability to seamlessly integrate an e-commerce component into an existing web application, or launch a brand-new online store.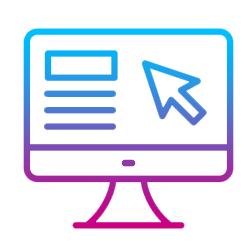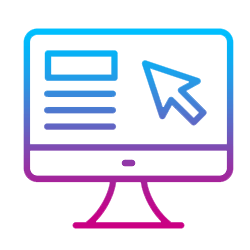 Web portals
The development of a web portal provides an integrated, secure, and user-friendly digital environment to meet the needs of customers, partners, and employees. Through web portals, users are provided with self-service capabilities and access to services, products, information, and communication tools. Our experienced team can help build your custom solution.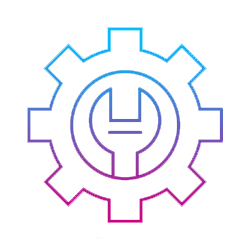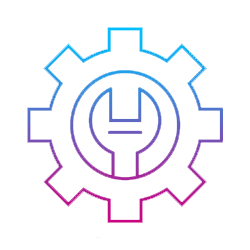 Web Support and Maintenance
Our Web Support and Maintenance solutions ensure your applications consistently run at peak performance levels. We provide regular software updates and timely resolution of any issues, delivering a worry-free experience.
Our team utilizes the most up-to-date technological advancements and web development frameworks to produce pioneering and advanced web applications.























Expert Full-stack

Web Development Company
The success of your enterprise hinges on the solutions your brand can provide in the digital sphere. For over ten years, companies of all sizes have selected Dukami as their go-to custom web development firm.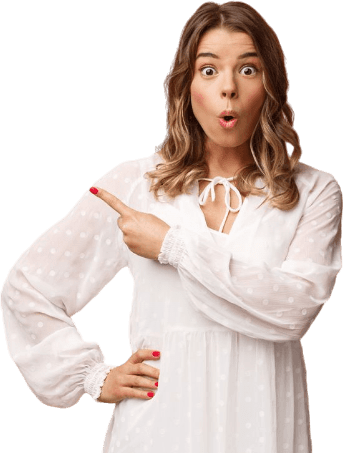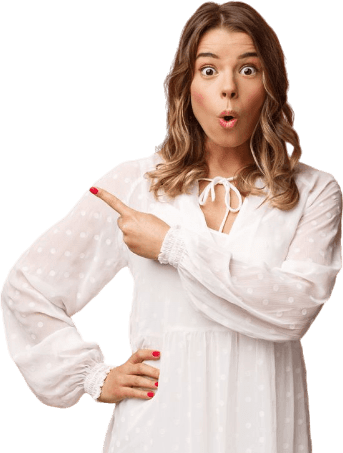 Why You choose

Dukami for

Web Development

?
Our seasoned software developers leverage their comprehensive knowledge to generate effective digital solutions that deliver meaningful results and are guided by a well-defined strategy.
Our knowledgeable team has a thorough understanding of numerous industries, their current trends, the industry's progression, and what elements may affect your specific industry. Our team has considerable domain knowledge and many years of expertise with various technologies, allowing us to deliver successful outcomes that are unparalleled.
At Dukami, we provide a 360-degree service to ensure successful web development, from the initial idea to deployment. To gain an understanding of your idea/requirements, we start with an extensive consultation process. This helps us to gain perspective and understanding, enabling us to provide the best possible service.
We have been instrumental in providing software solutions to a wide range of clients ranging from corporations and private businesses to individuals, such as healthcare providers, restaurants, and entertainers. Our expertise extends from the early planning stage to the implementation of the final product. We are dedicated to accompanying our clients throughout the entire software development process.
The Dukami engineering team utilizes its years of software development experience to provide comprehensive software development services and deploy high-quality, tailored software solutions quickly. Our extensive code library, developed over 10+ years of software development services, facilitates the development process.
For over a decade, we have established ourselves as a leading software solutions provider through our extensive industry knowledge and unique capabilities. Our dedicated team of professionals is our greatest asset, enabling us to deliver unparalleled customer results. We believe in providing a collaborative and supportive environment for our staff, ensuring that we remain a top-tier organization.
Ready to build your

Custom Web Application Solution?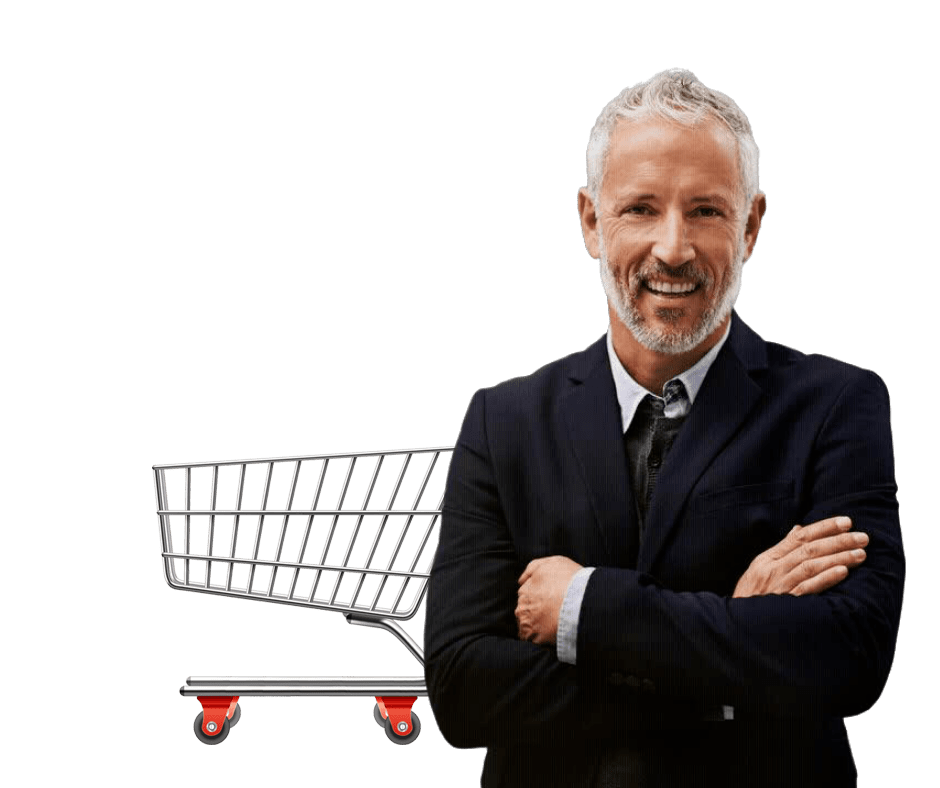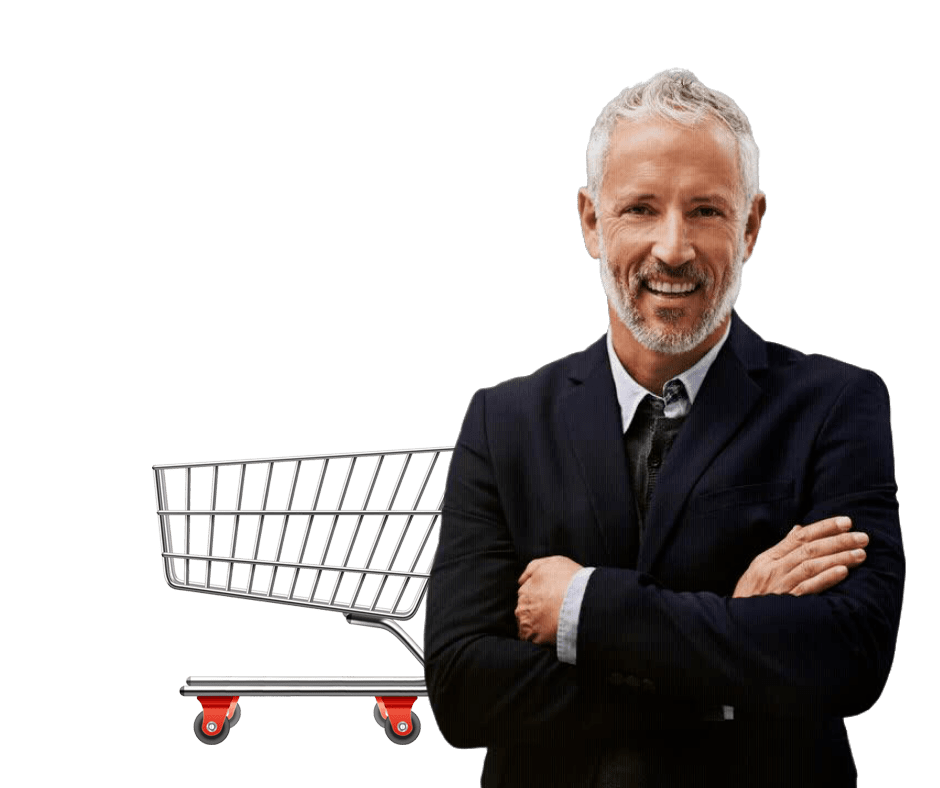 Custom Web Development

Lifecycle
We utilize state-of-the-art procedures and agile development methodology as the basis for quickly constructing advanced technological solutions in an organized and systematic fashion.
Planning

We collect all the requirements and other business-related information from the customer to develop custom web development solutions as per their expectation.

Defining

The technical and design documentation have been drafted according to the specified requirements, aiding in the establishment of the system's architecture and the selection of applicable technologies.

Designing

Our internal front-end developers will create a schematic for your application, giving you a tangible depiction of your concept and the ability to make any necessary changes.

Building

Once the design phase has been completed and the mockup has received your approval, our skilled development team will use the latest programming methods to bring your vision to life and create your enterprise web solution.

Testing

Once development has concluded, our team of experts will perform a comprehensive audit of each page, ensuring any discrepancies or operational issues that could affect the success of the web application are addressed and rectified.

Deployment

Once both quality and performance have been thoroughly evaluated, the well-crafted custom software solution is ready for deployment.

Maintenance

It is our commitment, as per the maintenance service level agreement, to ensure all needs are fulfilled and the system performs in accordance with the specifications outlined during the planning phase.
"Dukami helped us to develop a stunning website, They patiently worked with us to understand our vision and executed it with timeliness. We have received numerous compliments on the beauty and functionality of our website and appreciate Dukami help in creating it.."

Ann Johnson VP of Finance

"This is one of the friendliest services I ever worked with. I'm an animal lover, and I have several websites about cats, dogs, dog training and the sort. Dukami helped me set up my newest website in no time at all and I'm already getting many new visitors on it."

Mary Catherine Graham Director, Operations and Sales

"I'm earning double with my small local business since Dukami helped me get more customers with the new website. I'd recommend them to any of my friends or clients."

David Molele Business Owner

These guys are wonderful and very professional helpful, I impressed the way they deliver my project on time. The best part is that they understand customer requirements and deliver accordingly and very patient and calm. I wished them all the success and prosperous life ahead in coming days.

As a startup company we are greatly supported by Dukami Company to set up our digital marketing strategy as well as website. Good analytical approach & 24/7 support from Dukami team for getting the desired millage during our launching phase and follow on activities.

Probably the best digital marketing agency in USA! If you're struggling with digital reach, this is the agency to go to. Their team is professional, diligent, enthusiastic and extremely skillful. I'm very happy with their services. Keep up the good work!

All acknowledgements to the experts of digital with us who have been working effortlessly for fetching traffic, visibility and ranking for my e-store. In just a few months, I have been getting outstanding results and seamless recognition through local SEO package which has served to become a boon in my newly commenced online business.

Thanks to Dukami team to give me expected result in terms of leads, business ideas and the result. I really like their project implementation approach, to the point written communication which surprised me for SEO and Digital marketing services especially in USA. They always give me clarity for all concern with the perfect solution in written. I recommend everyone to taste Dukami the best SEO & Digital Marketing company in for your business promotion.

A Great marketer with a keen understanding of technology and an ability to put it all together in one place. I would highly recommend any business owner use this marketr for their marketing technology build out.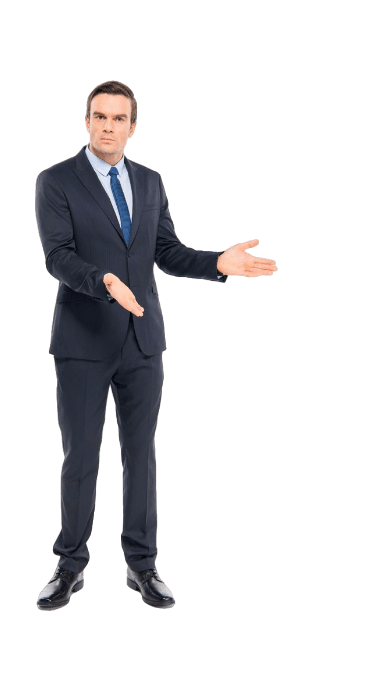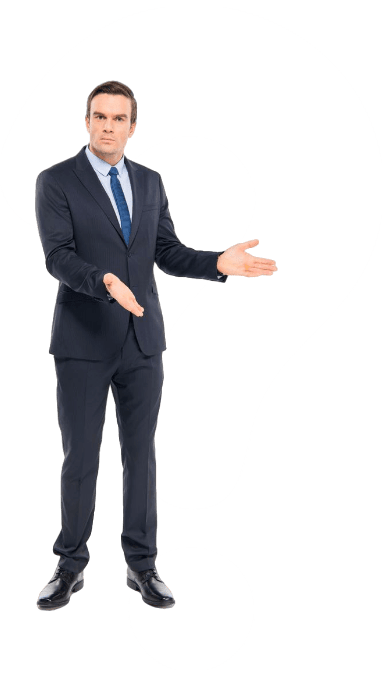 Custom Web Development

FAQs
Web development is the practice of creating and deploying a website or web application. It involves the use of various coding languages, markup languages, and database management systems to create a fully-functional website that is tailored to the needs of the user. From a straightforward, single-paged site to complex, multi-faceted applications, web development offers a range of possibilities to create a unique digital experience - Such as e-commerce websites, cross-platform solutions, bespoke solutions, content management systems, Back-end development, custom website development, enterprise web app development, etc.
Yes. We are a comprehensive custom software development firm offering design, development, deployment, and maintenance services. The upkeep of a software application is just as critical as its creation, as it helps to ensure optimal performance and longevity. Our maintenance offering incorporates feature upgrades, optimization of existing features, and regular maintenance.
Upon considering the various parameters such as existing infrastructure, feature requirements, scalability, future maintenance, budgeting, open-source alternatives, our experienced web developers can provide a recommendation for an appropriate technology stack. However, we are open to customer suggestions.
LAMP Stack: Linux, Apache, MySQL, and PHP.
MEAN Stack: MongoDB, Express, AngularJS, and Node.js.
MERN Stack: MongoDB, Express, ReactJS, and Node.js
Django Stack: Django, Python, and PostGreSQL as Database.
Java, MySQL.
The cost typically varies from hundreds to thousands of dollars, depending on the complexity, features, UX/UI design, and functionality of the project.
If your organization requires additional office space, it is advisable to employ the services of a reputable contractor who specializes in building commercial space rather than forming an in-house construction team. The same principles apply to developing your company's website or custom web application; enlisting an experienced specialist or service provider to ensure the best results for your development project is the most prudent course of action.
ARE YOU READY TO START YOUR WEB DEVELOPMENT PROJECT ?
Let's Get Started
Ready, Set, Grow.
Let's start the conversation!
Let us know about you and your business and our team will be in touch shortly on how we can help your business grow.
Fill out this form to get started!