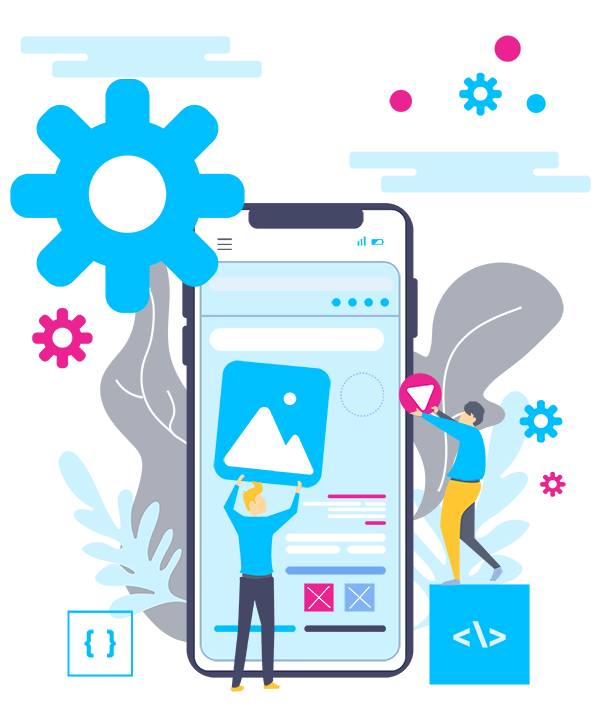 Bring your idea

into reality with Dukami's

Mobile App Development Services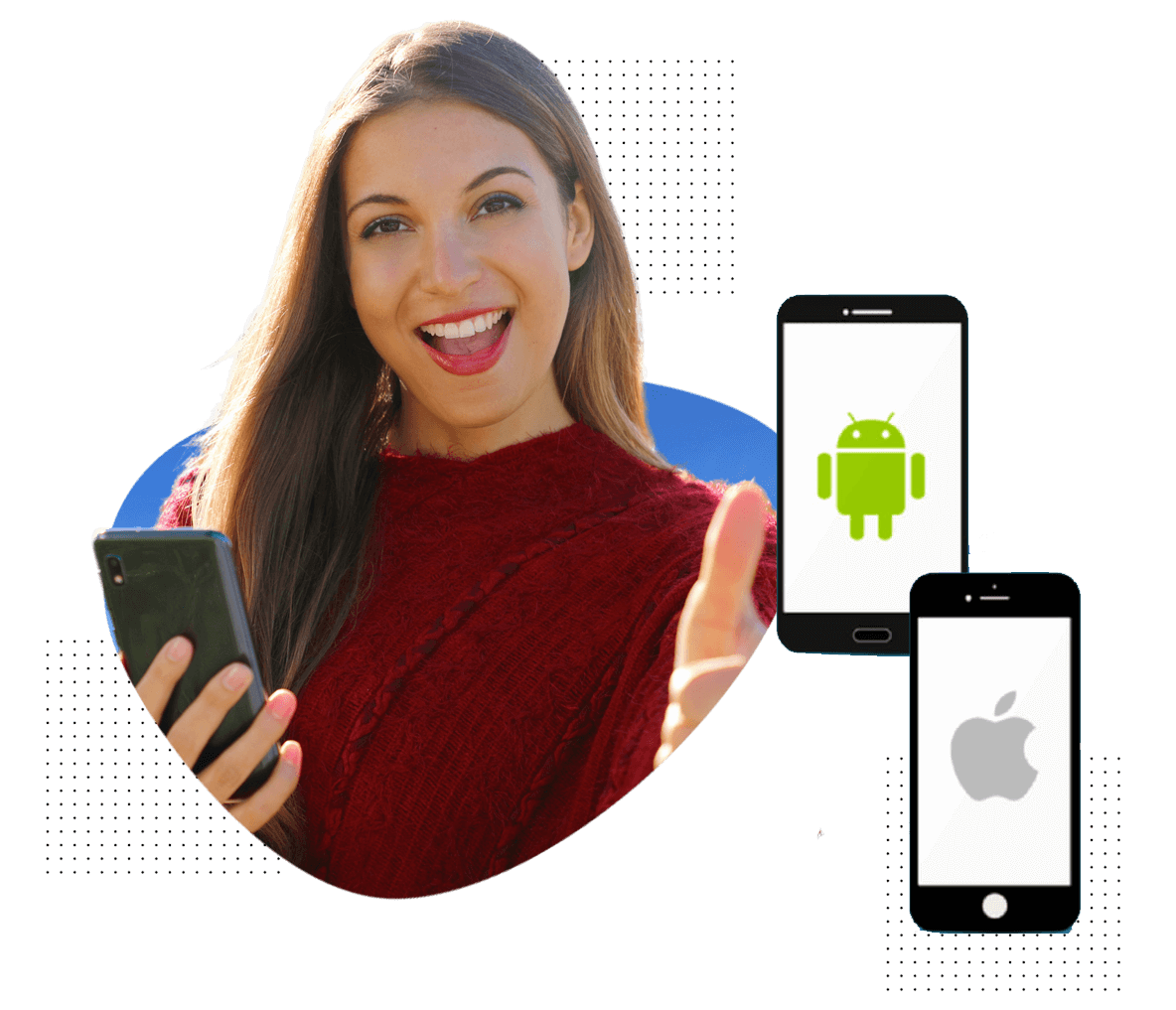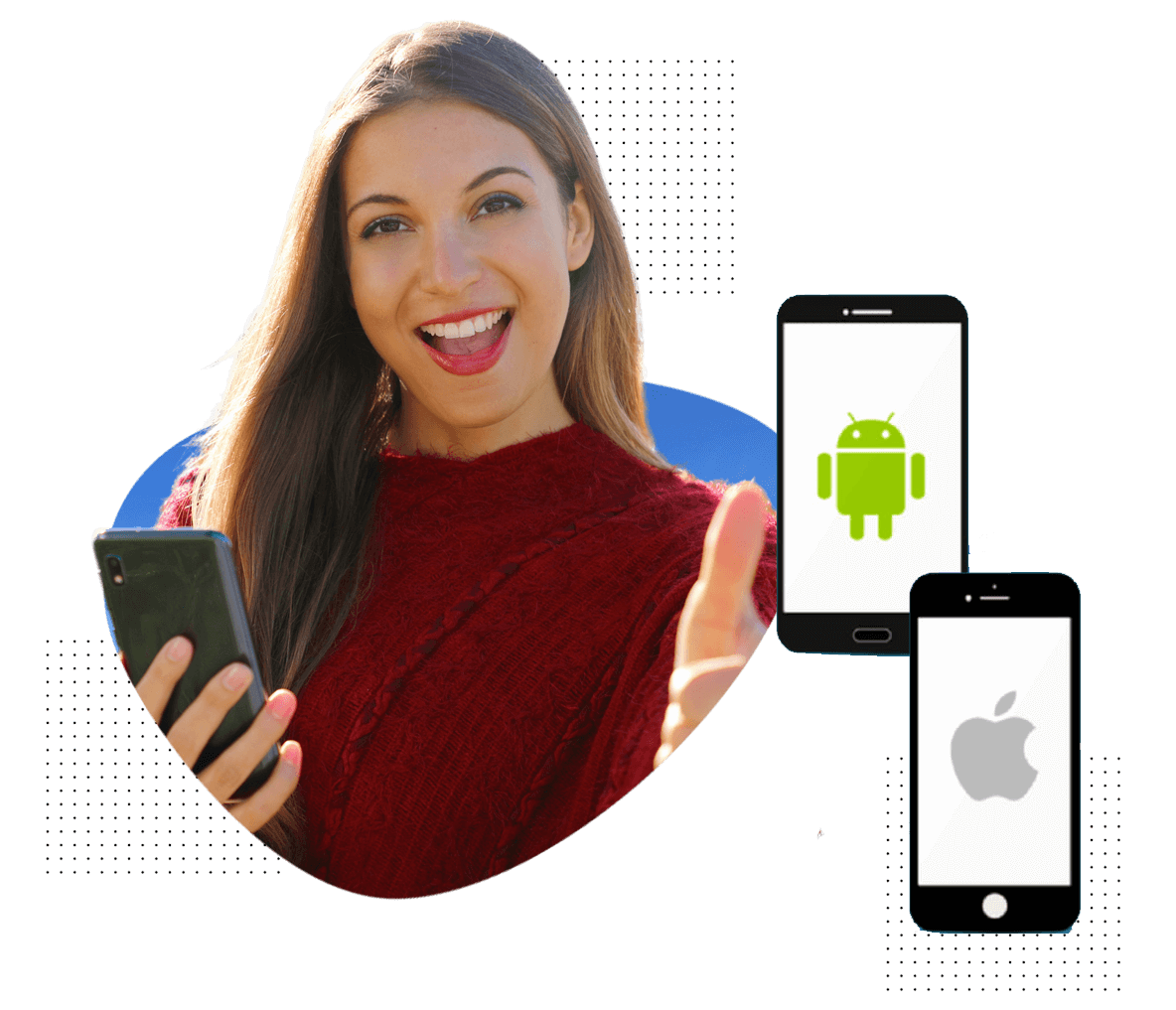 We provide comprehensive mobile application design, integration, and management services. We specialize in the development of consumer applications, as well as enterprise-level mobile solutions. Our expertise encompasses the full spectrum of the mobile app development process, from conception and design to delivery and ongoing maintenance.
Mobile App

Development Services
Keeping up with the consistent evolution of mobile technology, we track the latest hardware and software developments to ensure your mobile app is equipped with the most cutting-edge solutions available. Our mobile app services include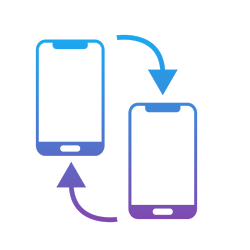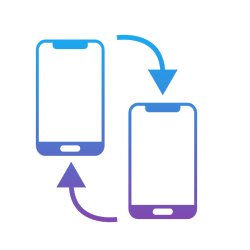 Cross-Platform Mobile App Development
Cross-platform app development enables you to efficiently target multiple audiences, overcome time constraints, and extend your reach. Looking to create an Android app and Apple iOS app with the same capabilities? We have you covered with Cross-Platform Apps.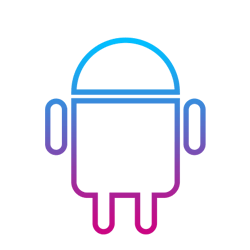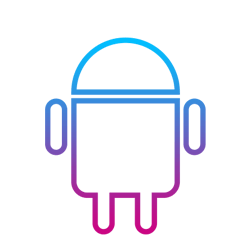 Android Mobile App Development
Given the widespread usage of Android devices worldwide, Google Android offers a larger client base than Apple's iOS. It is commonplace, then, for clients to launch their mobile applications on the Android store first. Our teams of mobile app developers will assist you in any capacity, regardless of the platform you choose.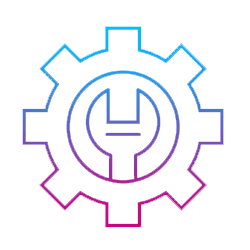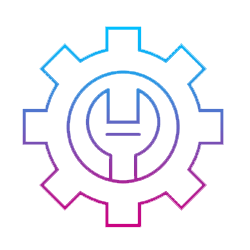 Ongoing Maintenance & Support
Our mobile application development services are not limited to the launch. Depending on your business objectives, we can offer sustained support and upkeep for your app. We can provide user behavior analytics, database or app maintenance, and redesigning sections of your application, should the need arise.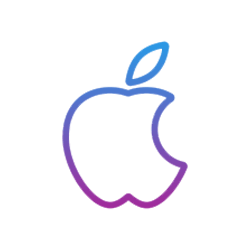 iOS Mobile App Development
Our team of experienced and knowledgeable developers specializes in custom iOS mobile native app development, ensuring compliance with App Store requirements for successful submission and approval. We take the hassle out of the process, allowing you to focus on the bigger picture.
Trending Technologies

for

Mobile App

Development












Monetize the mobile

transformation
Our professionals can assist you in assessing potential prospects and deploying remarkable mobile apps that will facilitate growth and encourage customer loyalty.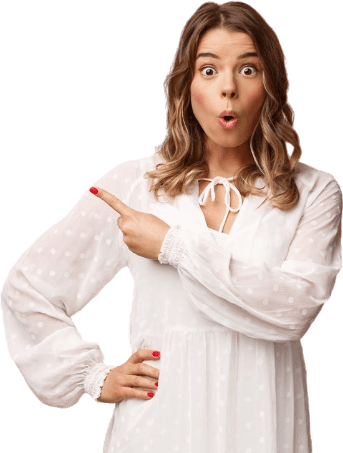 Our Mobile App

Development Process

?
We specialize in the entire process of mobile application development that caters to the needs and budgetary constraints of your industry and provides mobile app development solutions. We follow an agile methodology to plan and build your mobile app development project.
Iterative Development:
UI/UX , Design, Development, AQ
Iterative Development:
UI/UX , Design, Development, AQ
"Dukami helped us to develop a stunning website, They patiently worked with us to understand our vision and executed it with timeliness. We have received numerous compliments on the beauty and functionality of our website and appreciate Dukami help in creating it.."

Ann Johnson VP of Finance

"This is one of the friendliest services I ever worked with. I'm an animal lover, and I have several websites about cats, dogs, dog training and the sort. Dukami helped me set up my newest website in no time at all and I'm already getting many new visitors on it."

Mary Catherine Graham Director, Operations and Sales

"I'm earning double with my small local business since Dukami helped me get more customers with the new website. I'd recommend them to any of my friends or clients."

David Molele Business Owner

These guys are wonderful and very professional helpful, I impressed the way they deliver my project on time. The best part is that they understand customer requirements and deliver accordingly and very patient and calm. I wished them all the success and prosperous life ahead in coming days.

As a startup company we are greatly supported by Dukami Company to set up our digital marketing strategy as well as website. Good analytical approach & 24/7 support from Dukami team for getting the desired millage during our launching phase and follow on activities.

Probably the best digital marketing agency in USA! If you're struggling with digital reach, this is the agency to go to. Their team is professional, diligent, enthusiastic and extremely skillful. I'm very happy with their services. Keep up the good work!

All acknowledgements to the experts of digital with us who have been working effortlessly for fetching traffic, visibility and ranking for my e-store. In just a few months, I have been getting outstanding results and seamless recognition through local SEO package which has served to become a boon in my newly commenced online business.

Thanks to Dukami team to give me expected result in terms of leads, business ideas and the result. I really like their project implementation approach, to the point written communication which surprised me for SEO and Digital marketing services especially in USA. They always give me clarity for all concern with the perfect solution in written. I recommend everyone to taste Dukami the best SEO & Digital Marketing company in for your business promotion.

A Great marketer with a keen understanding of technology and an ability to put it all together in one place. I would highly recommend any business owner use this marketr for their marketing technology build out.
Both small and large businesses have benefited from our expertise.
See how our team generated leads and sales for a variety of businesses across verticals.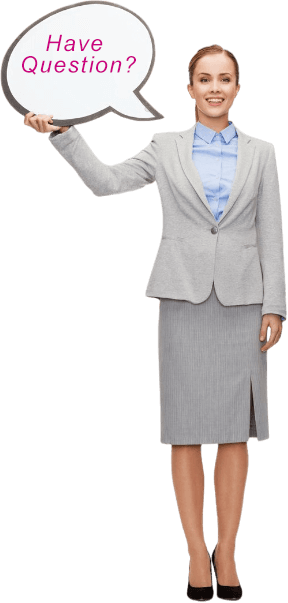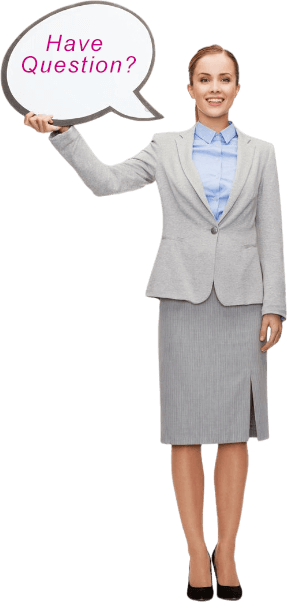 Mobile App Development Services

FAQs
Considering the various factors that contribute to the cost of developing a mobile application, such as the complexity of the project, the rate of the developer, and the time required, it can be difficult to determine an exact amount. However, it is worth noting that the mobile app development cost may not be as high as initially expected. For a more accurate estimation, it is recommended to discuss this further with a professional.
The time taken for mobile application development depends on the scope and technology stack used. However, Dukami has the ability to reduce time-to-market by focusing on the core features first. Our mobile app development team can produce an MVP app in as little as 2-3 months, and ongoing improvements can then be made.
Prior to selecting a mobile app development platform, it is essential to answer the following questions:
1) Who is the target audience for your application?
2) What are the user's expectations?
3) What are the associated development costs?
4) What security measures should be taken?
5) How well will the chosen platform accommodate the desired application?
ARE YOU READY FOR YOUR NEW MOBILE APP PROJECT?
Kickstart your

Mobile App Project

today.
Let's Get Started
Ready, Set, Grow.
Let's start the conversation!
Let us know about you and your business and our team will be in touch shortly on how we can help your business grow.
Fill out this form to get started!