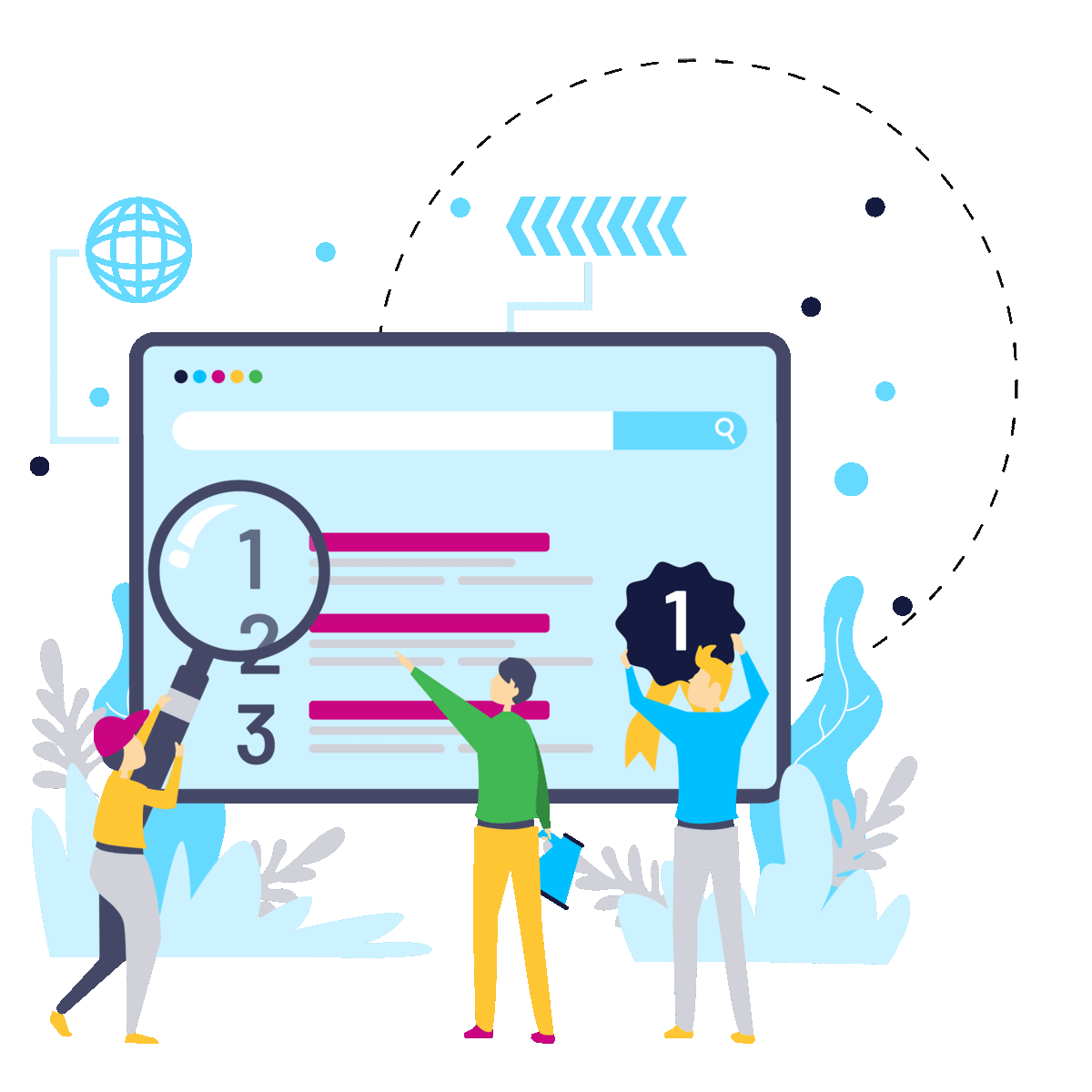 Kickstart your

business

with Dukami

PPC marketing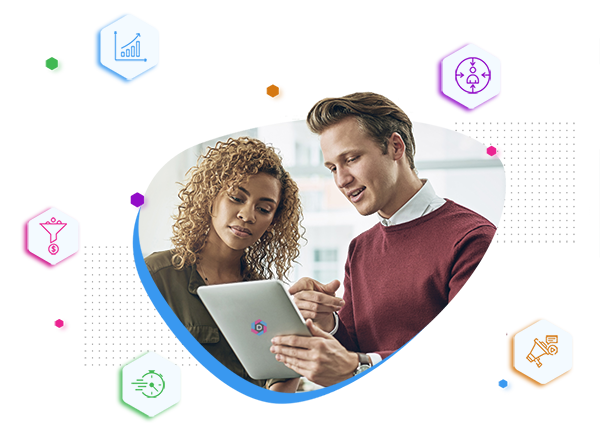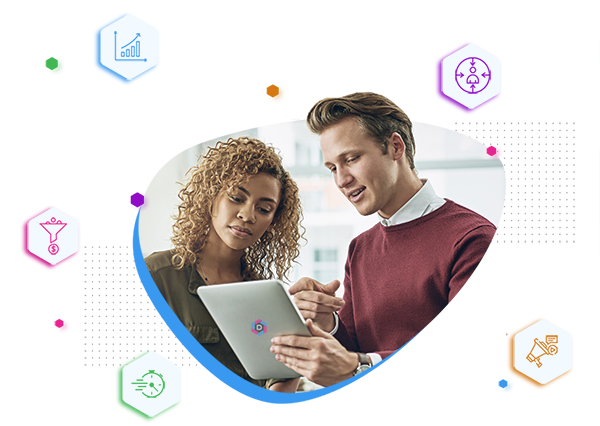 Pay-per-click marketing (PPC) is a powerful tool that, when used correctly, can help increase brand awareness and put your products and services in front of potential customers who are actively searching online for related keywords or terms.
Dukami - pay-per-click company can help you develop a pay-per-click strategy that works for you and your business goals. Our team of PPC experts will guide you through every step of the process, from creating the initial strategy to ongoing optimization and tracking. The end result? You'll get targeted leads while decreasing your cost-per-lead (CPL) over time.
Why Pay-per-click Matters and why your business needs PPC?
Of all internet users search with Google
Of people click on Google ads when shopping online
Of PPC visitors are more likely to purchase than organic visitors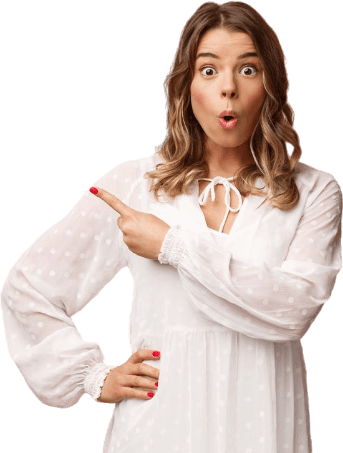 Benefits

of

Pay-per-click marketing
Pay-per-click advertising is a highly effective digital marketing strategy that can increase your conversions and ROI. PPC management services help you connect with customers and improve your profitability. Here are some of the top benefits of investing in PPC advertising services: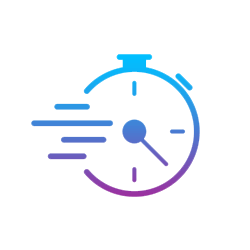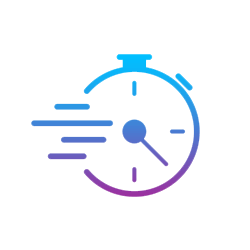 Fast Results
You see the impact of your optimized PPC marketing campaign almost immediately, while organic SEO and social media often require a longer period of time to deliver results.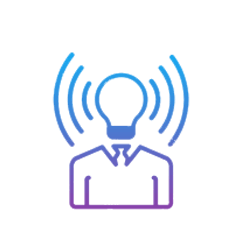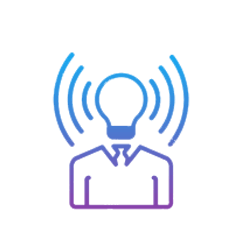 Increased Brand Exposure
PPC advertisements are a great way to get your company's name out there. By appearing above organic search results, you're more likely to be seen by searchers, which puts you at an advantage over your competitors.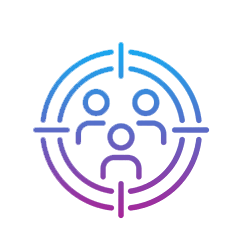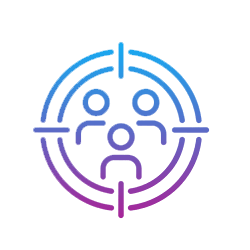 Highly Targeted Audience
With PPC advertising, you can deliver tailored marketing messages to consumers based on their search behavior, online activities, preferred platforms, demographics like location, age, gender, language, interests, and device.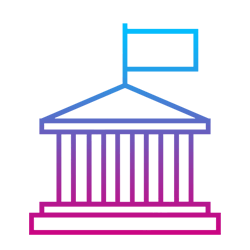 Detailed results tracking
Detailed insights into campaign performance can be gathered from PPC platforms and tools, allowing you to track ROI and optimize campaign for better performance.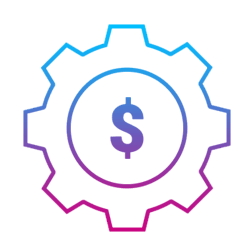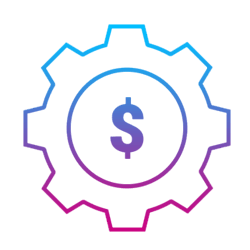 Cost Effective
You pay only when people click on the link that takes them to your landing page with a good chance of a conversion. This makes PPC advertising more cost-effective and easier to monitor your ROI.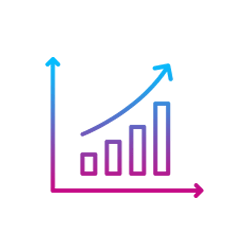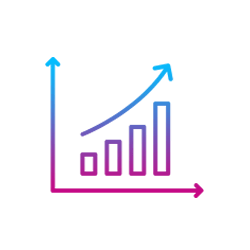 Increased Sales
Optimized PPC search ad targeting can play a key role in helping to secure new customers and drive sales. it effectively reaches customers searching for relevant products or services, helping to convert more shoppers and close more deals.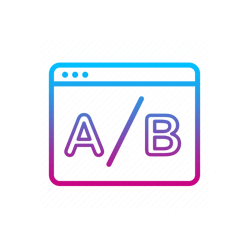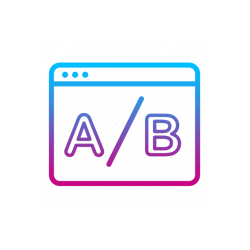 Easy A/B testing & Customization
PPC is a great way to test different variations of your ads so you can see what works best for your campaign goals and then optimize the effectiveness of your campaigns.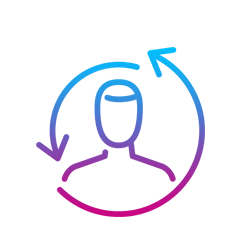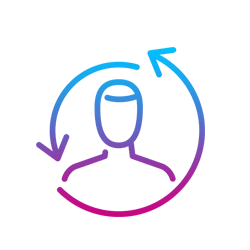 Retargeting
PPC ads can also be leveraged to create Retargeting campaigns that aim to recapture the attention of those who have visited the website without making a purchase.
High-performing

pay-per-click

services to

maximize your ROI
Our comprehensive Pay-Per-Click (PPC) services are tailored to assist you in reaching your business objectives. Our experienced, dedicated professionals are committed to helping companies like yours achieve success. We will collaborate with you to design a custom PPC strategy that with your brand's unique needs and goals.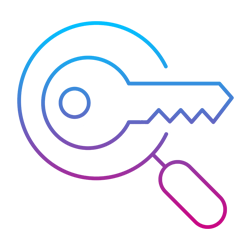 Keyword Research & Analysis
Our PPC specialists employ various tactics to gain insight into your customers' search habits and anticipate the keywords they are likely to enter in the search bar. We pinpoint your target keywords and rank them according to relevance to your industry, frequency of searches, and competition. We will be providing you with paid search services for maximum performance.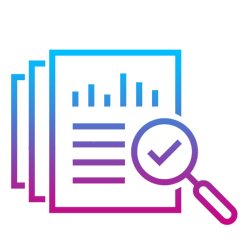 Powerful Landing Page Design
Our expertise as full-service digital marketing agency enables us to not only deliver suitable ads, but also to provide effective landing pages. The primary focus of PPC landing pages is to direct prospective customers further down the sales funnel. Crafting lucid and comprehensible landing pages helps to ensure the maximum customer conversion rate.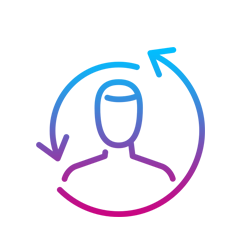 Remarketing Ad Management
Targeting specific visitor segments with remarketing campaign is an effective way to get more cost-competitive results. Our PPC experts will analyze your top-performing campaigns, craft remarketing ads tailored to high-value customers, and target visitors who have already expressed interest. Additionally, we will adjust the frequency of your remarketing ads to ensure maximum exposure on investment.
Social Paid Advertising
Social advertising leverages social media platforms such as Facebook, LinkedIn, Twitter, and more to reach potential customers through their social channels, interests, hobbies, demographics, and digital activities. Through our targeted social media campaigns, we improve your brand recognition, reduce marketing costs and expand your customer base while optimizing SEO.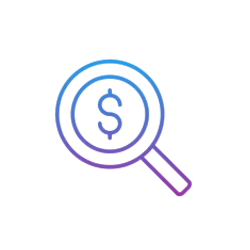 Paid Search Advertising
Looking to improve your brand's position in search engine results? Dukami's paid search agency can help with search engine advertising - Google Ads, Bing, and YouTube search campaigns. Our PPC specialists will optimize your ad targeting, identify high-value keywords, develop effective PPC bidding plans, and monitor your ROI. Our proven techniques enable us to be the most effective PPC Search engine advertising firm for your business.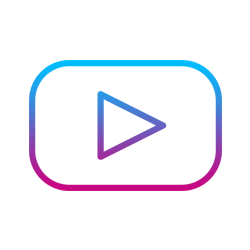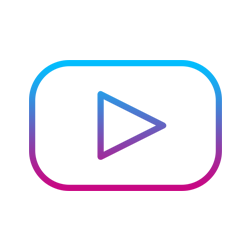 Video Ads
To stay ahead of the competition in digital advertising, try using dynamic video ads to increase brand awareness. Studies have shown that Video ads are more appealing to customers and improve sales. Our digital marketing experts will showcase your brand videos on the most suitable platforms.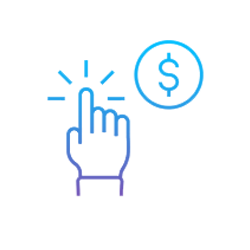 PPC Management
Collaborate with our PPC agency to drive qualified traffic to your landing pages without stress and effort. Our PPC management company takes care of everything from keyword research and evaluation, channel planning, and PPC campaign start to monitoring and PPC ad A/B testing.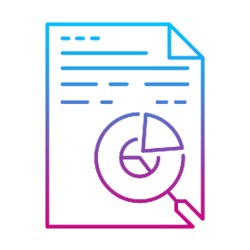 Display Advertising
Display advertising is an effective way to increase brand recognition and generate leads. Utilizing visual elements such as text, images, and videos, businesses can grab the attention of audiences on Google's partner websites and apps. Our PPC agency assists companies in creating tailored display advertisements.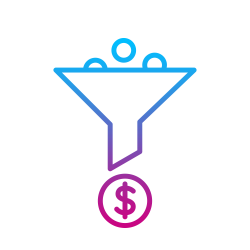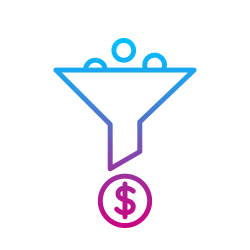 Conversion Rate Optimization
Target your potential client accurately, at the appropriate time, and through the most suitable platform to take them through the sales process. Our PPC experts create effective ads, test landing page layouts, and make efficient lead capture forms to boost Quality Score and conversions.
Complimentary

PPC Service

Consultation
Why You choose

Dukami as your

PPC company

?
Dukami is a distinguished PPC advertising firm dedicated to your success. Our years of hands-on experience and industry knowledge are applied to every PPC campaign we manage. We can help with each aspect of PPC marketing- including PPC audits, account setup, PPC strategy, ad setup, conversion tracking, campaign management, and campaign reporting and optimization.
Experienced in-house PPC experts
For over 10 years, the Dukami PPC in-house team has been assisted numerous companies across multiple sectors. Our PPC expert team brings a wealth of industry experience and understanding, allowing your company to gain exposure and see tangible growth.
Customer-Centric PPC Strategy
We understand that every business is different and has unique needs, which is why we don't adhere to a "one size fits all" approach. we will assess your business and develop a tailored PPC plan tailored to your business objective to keep you ahead of the competition.
Our goal at Dukami is to help our clients achieve tangible results. We launch PPC campaigns with all of the intricate details in place, ensuring that your campaign is set up to work for you and your business goals from the start. We continuously refine, adjust and perfect the campaign to achieve a low cost per conversion and guarantee the highest return on investment for your business.
Diverse Marketing Experience
Dukami offers more than just pay-per-click marketing - we are full-service digital marketing agency with a team of digital marketing experts, web designers, graphic designers, developers, and content writers with a holistic understanding of digital services - SEO, Social Media, Landing page design, email marketing, web development, PPC, etc. and how to achieve your overall business objectives.
Our experienced pay-per-click marketing team continuously monitors your online activities and campaign progress to ensure campaign success. We provide you with regular, tailored reports that include detailed analytics and keyword rankings, as well as an overview of campaign performance.
Are you ready to start PPC?
Our PPC experts can assist you in preparing a custom PPC plan for your business.
Tell us about your business and its goals.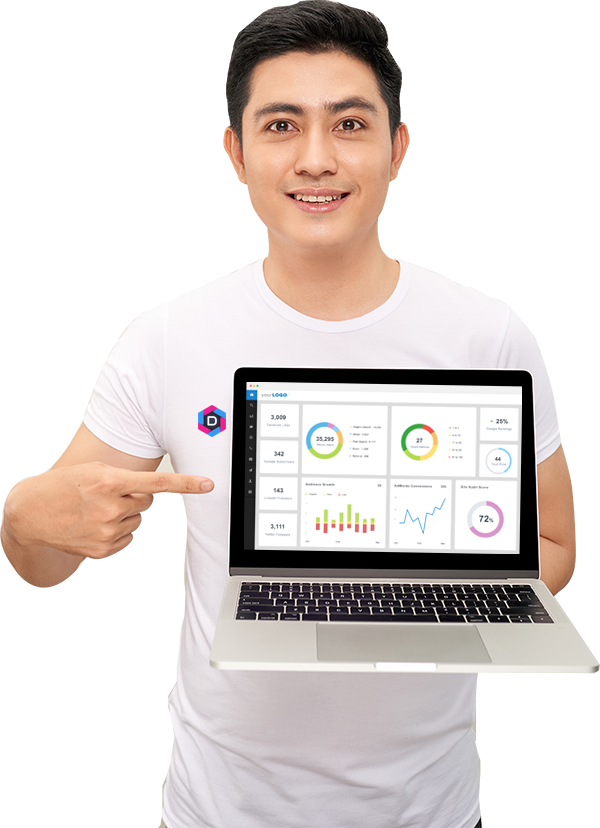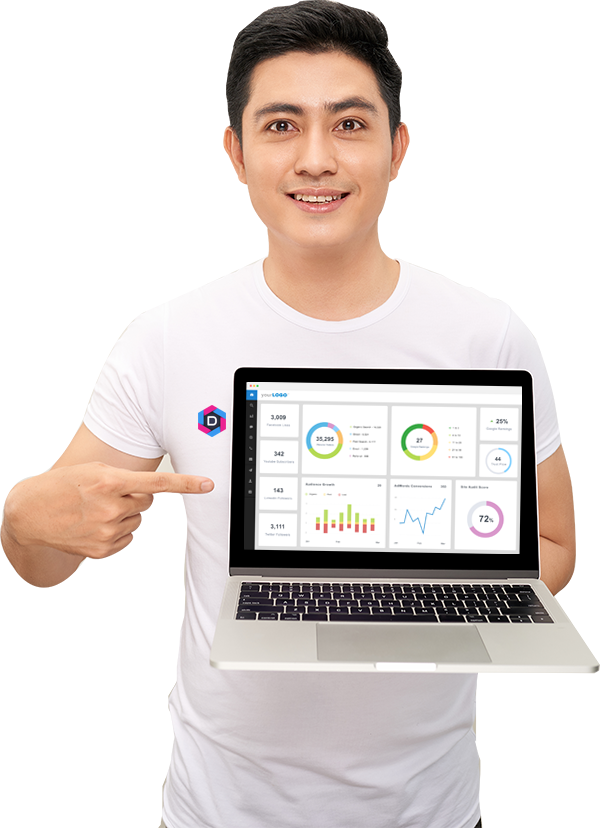 Our decade-long experience has enabled us to create an effective pay-per-click process focusing on expansion and ROAS (Return on Ad Spend ). Our solutions are flexible and include all forms of paid promotion so that your business can be seen by potential customers almost immediately. Our agile and practical PPC approach helps our clients to get targeted leads and lower the cost-per-lead (CPL) over time
At Dukami, we make sure that everything we do is tied to your company's return on investment. During our initial review, we will assess your needs, evaluate your branding, identify your company's objectives, and analyze any prior PPC data available to define your goals.
With clear goals, Our PPC experts will analyze your target audience, your competitors, keywords that your potential customers are using to find businesses like yours and audit report of existing PPC(if any) to put together a strategy that is in line with your objectives and maximizes your return on investment
Leveraging the understanding gathered from our preliminary research, our team will construct your campaigns, ad groups, and ads, and devise a bidding strategy. We will craft precise ad copy that resonates with your preferred target audience and targets relevant keywords that are advantageous to your company.
Our PPC specialists will ensure that all conversion tracking parameters are established prior to enabling any advertisements. This will enable us to monitor the actions that visitors take after clicking your ads, such as call-clicks, form completions, purchases, and app installations. This data is important to understand customer behaviour, campaign performance and ROI.
Continuous optimization of campaigns is essential for achieving PPC success. For that reason, we persistently monitor your advertising campaigns and evaluate performance. By eliminating negative keywords, refining bidding strategies, and creating fresh ads, we can strive to attain optimal performance for your PPC ads.
Our team works hard to analyze data and create monthly reports that are easy to understand, transparent, and tailored to your specific needs. With our insights, you'll be informed of the exact status of your campaigns, as well as the background of the metrics, so that you can seize new opportunities.
"Dukami helped us to develop a stunning website, They patiently worked with us to understand our vision and executed it with timeliness. We have received numerous compliments on the beauty and functionality of our website and appreciate Dukami help in creating it.."

Ann Johnson VP of Finance

"This is one of the friendliest services I ever worked with. I'm an animal lover, and I have several websites about cats, dogs, dog training and the sort. Dukami helped me set up my newest website in no time at all and I'm already getting many new visitors on it."

Mary Catherine Graham Director, Operations and Sales

"I'm earning double with my small local business since Dukami helped me get more customers with the new website. I'd recommend them to any of my friends or clients."

David Molele Business Owner

These guys are wonderful and very professional helpful, I impressed the way they deliver my project on time. The best part is that they understand customer requirements and deliver accordingly and very patient and calm. I wished them all the success and prosperous life ahead in coming days.

As a startup company we are greatly supported by Dukami Company to set up our digital marketing strategy as well as website. Good analytical approach & 24/7 support from Dukami team for getting the desired millage during our launching phase and follow on activities.

Probably the best digital marketing agency in USA! If you're struggling with digital reach, this is the agency to go to. Their team is professional, diligent, enthusiastic and extremely skillful. I'm very happy with their services. Keep up the good work!

All acknowledgements to the experts of digital with us who have been working effortlessly for fetching traffic, visibility and ranking for my e-store. In just a few months, I have been getting outstanding results and seamless recognition through local SEO package which has served to become a boon in my newly commenced online business.

Thanks to Dukami team to give me expected result in terms of leads, business ideas and the result. I really like their project implementation approach, to the point written communication which surprised me for SEO and Digital marketing services especially in USA. They always give me clarity for all concern with the perfect solution in written. I recommend everyone to taste Dukami the best SEO & Digital Marketing company in for your business promotion.

A Great marketer with a keen understanding of technology and an ability to put it all together in one place. I would highly recommend any business owner use this marketr for their marketing technology build out.
Both small and large businesses have benefited from our expertise.
See how our team generated leads and sales for a variety of businesses across verticals.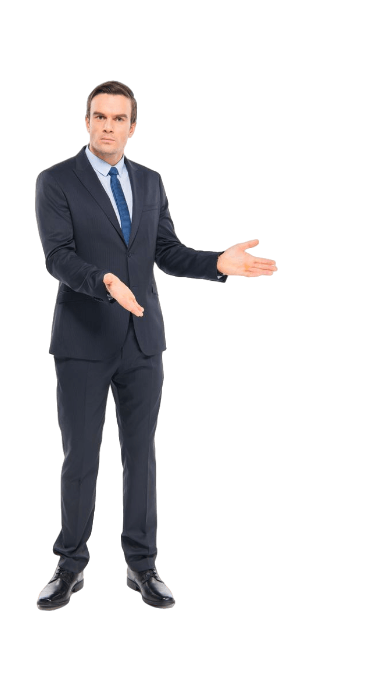 PPC, or Pay-Per-Click, is an effective digital marketing tactic in which advertisers pay a small fee each time a user clicks on their advertisement. A PPC (Pay-Per-Click) campaign is an effective way to boost qualified website traffic and should be considered for your business for several reasons: it is cost-effective, highly focused, and produces rapid results.
It depends. At Dukami, we are focused on providing successful PPC campaigns and ensuring they meet your desired outcome. We use existing data and industry knowledge to optimize campaigns while adhering to your budget. Our team of PPC professionals will then monitor and adjust these campaigns, allowing you to get the best possible results.
Paid advertising has the potential to generate immediate results in contrast to organic strategies. By investing in the placement of your brand in front of customers, it is possible to observe an uptick in sales within twenty-four hours.
Our team is highly experienced and knowledgeable in running PPC campaigns across multiple PPC channels, including Google, Bing, Google Display Network, Facebook, YouTube, LinkedIn, Instagram, Twitter, and TikTok. By utilizing these platforms, we can create ads that can be eligible for a range of placements. Additionally, our team is well-equipped to ensure optimal results.
Remarketing and its related campaigns are an effective way to reconnect with potential customers and persuade them to take action. By displaying ads to users who have interacted with your website or application, you can create opportunities to re-engage them. Setting up such a campaign gives you extra opportunities to capitalize on past engagement.
The cost of Pay-Per-Click (PPC) advertising can vary considerably, depending on several factors. These include the keywords to be targeted, the platform utilised, the bid amounts, and other criteria such as the quality score of the advertisement. Generally, the cost of setting up and maintaining a PPC campaign should also be taken into consideration.
Utilizing the services of a qualified PPC agency can help maximize ROI and minimize costs. Additionally, bidding on more narrowly focused keywords can reduce competition, thus reducing costs
Are you ready to take your business to the next level ?
Kickstart your

PPC

today.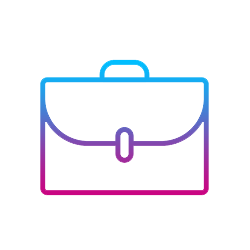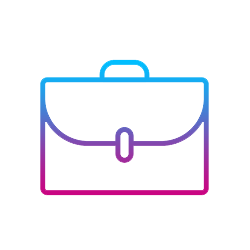 Please fill out the form below to begin your project. Please provide a brief overview of your business and the services you need. We will be in contact within 24 hours.
Start your project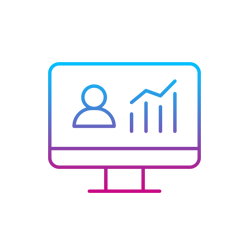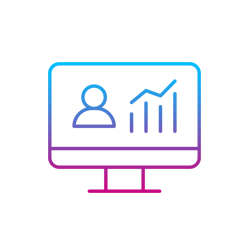 We'll run keyword research and CPC and formulate an action plan to maximize your PPC outcomes. This plan will be detailed, comprehensive and provide step-by-step guidance.
Start your project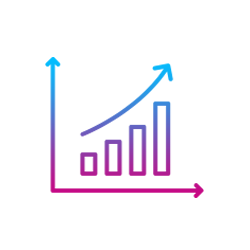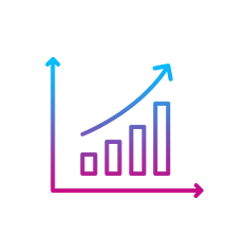 Once we agree on particulars, our PPC team will prepare your Ad campaign and bidding strategy and launch the PPC campaign. You will receive regular updates and monthly reports.
Start your project
Let's Get Started
Ready, Set, Grow.
Let's start the conversation!
Let us know about you and your business and our team will be in touch shortly on how we can help your business grow.
Fill out this form to get started!