Bay Area web design company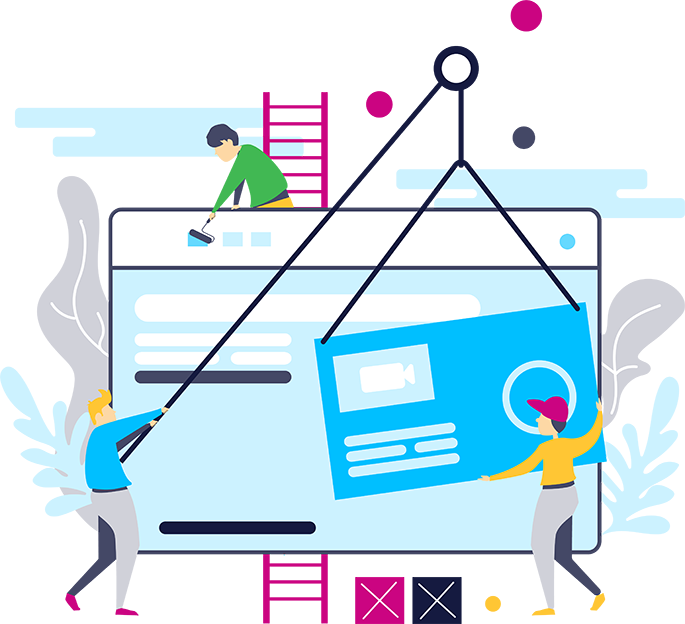 Website

- The backbone of your

online presence.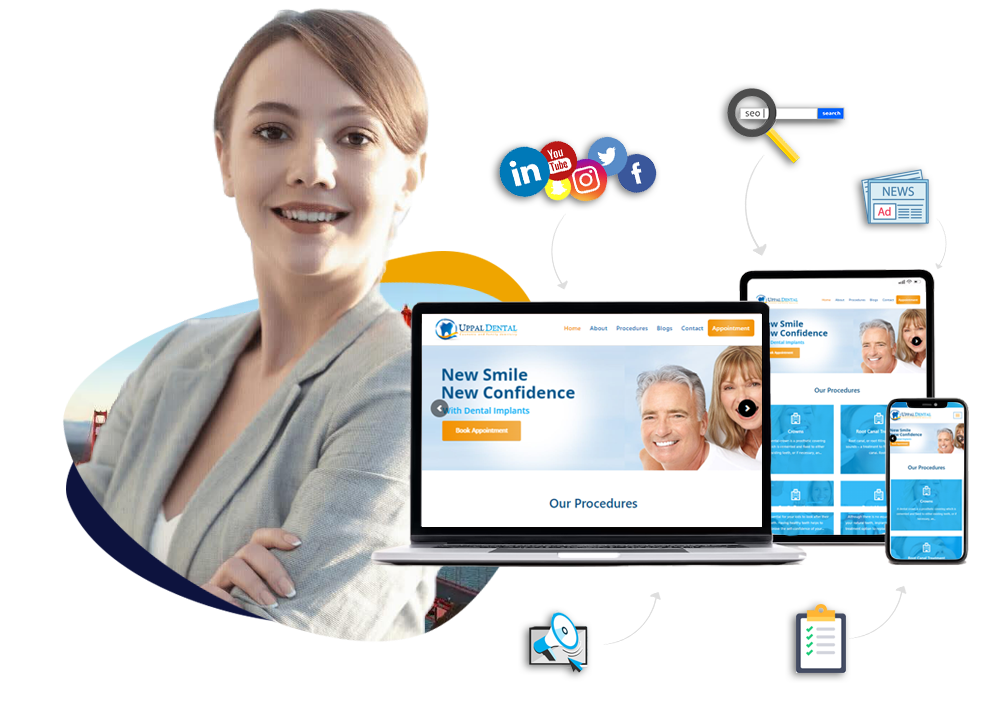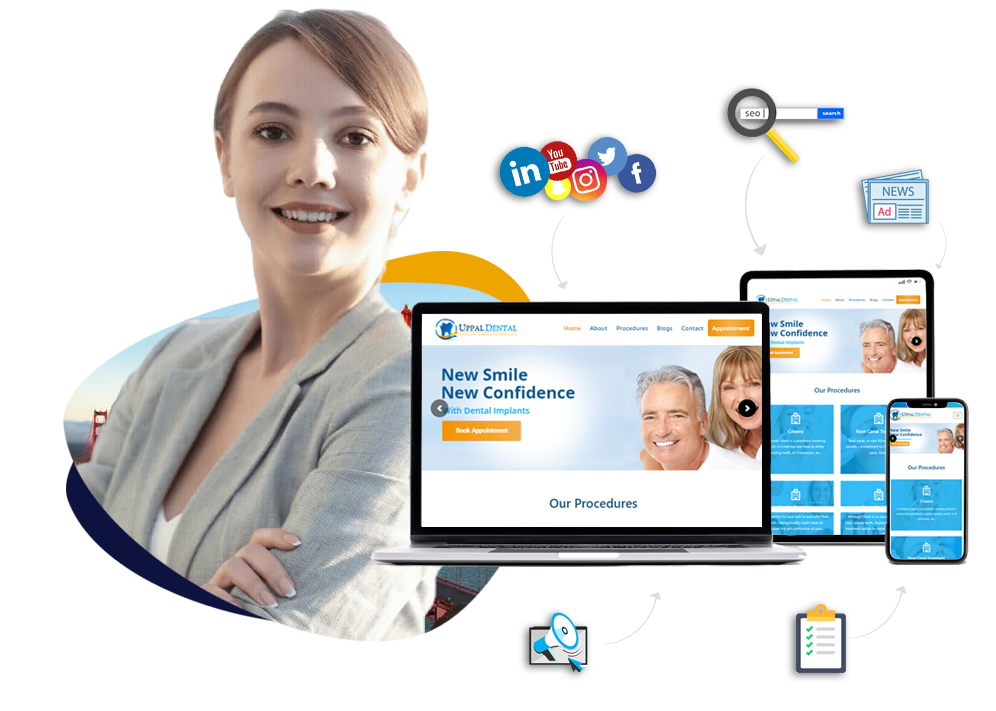 A website is a powerful marketing tool that can help promote your brand, drive conversions, and increase growth for your business. By having a great website, you can create more opportunities for your business to succeed. Your website is the foundation of your online presence. It serves as the basis for all your digital marketing efforts. However, if your website is not up to par, it could damage your brand's reputation.
Dukami is a premium web design company with over 10 years of experience in creating aesthetically pleasing, highly functional, and optimized websites that boost revenue. We focus on strategic planning, compelling visual design, emerging technology, and flawless user experience to drive superior results. If you're looking for a web design company that can help you achieve your goals, contact us today.
Why a good website matters and why your business needs a

SMART

website
Optimized for search results
It markets or talks to your target customer
Aesthetically pleasing and reflects your brand
It delivers on your goals and boosts ROI
T
Technologically Advanced
Easy to maintain, scale, keep secure and fast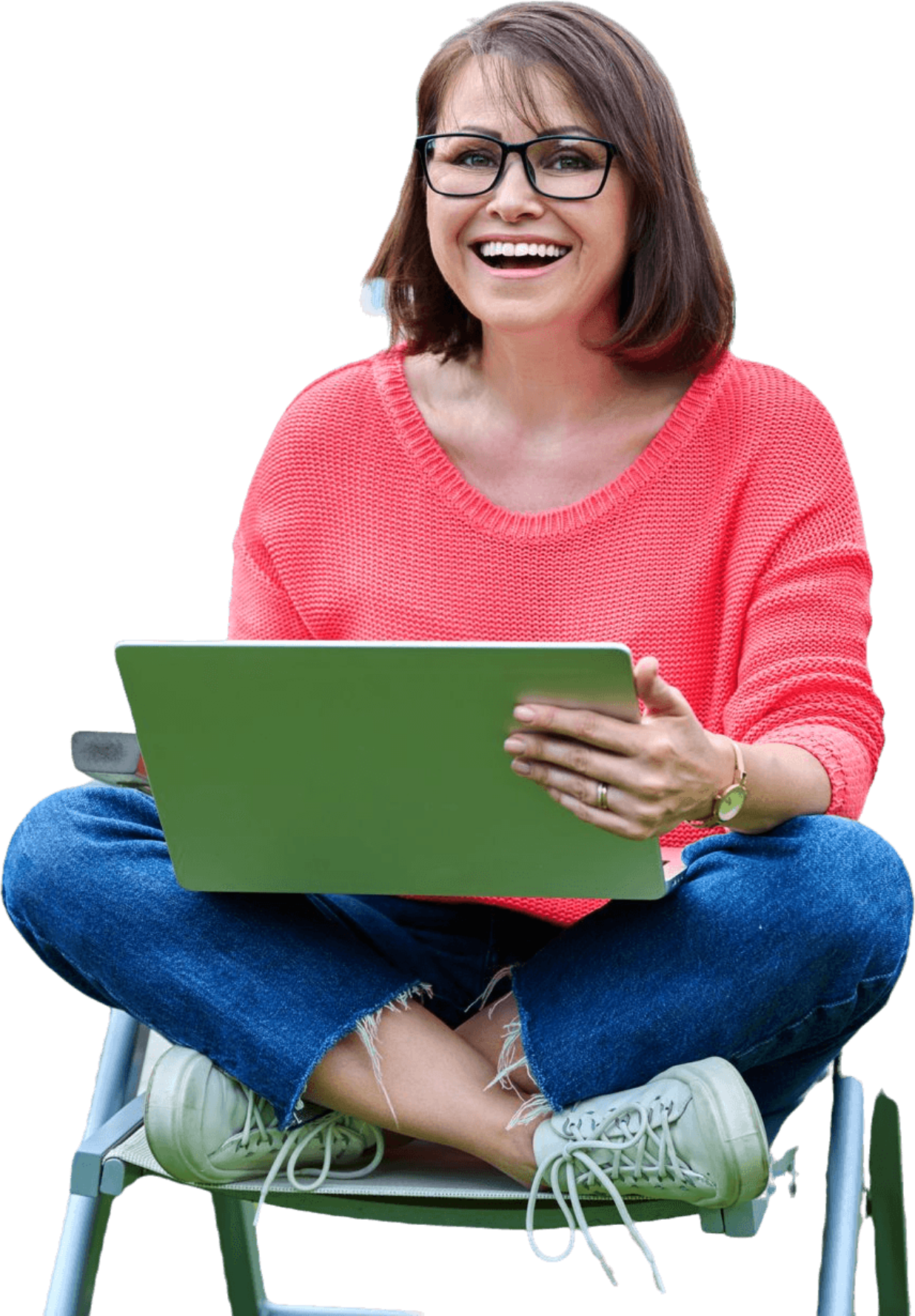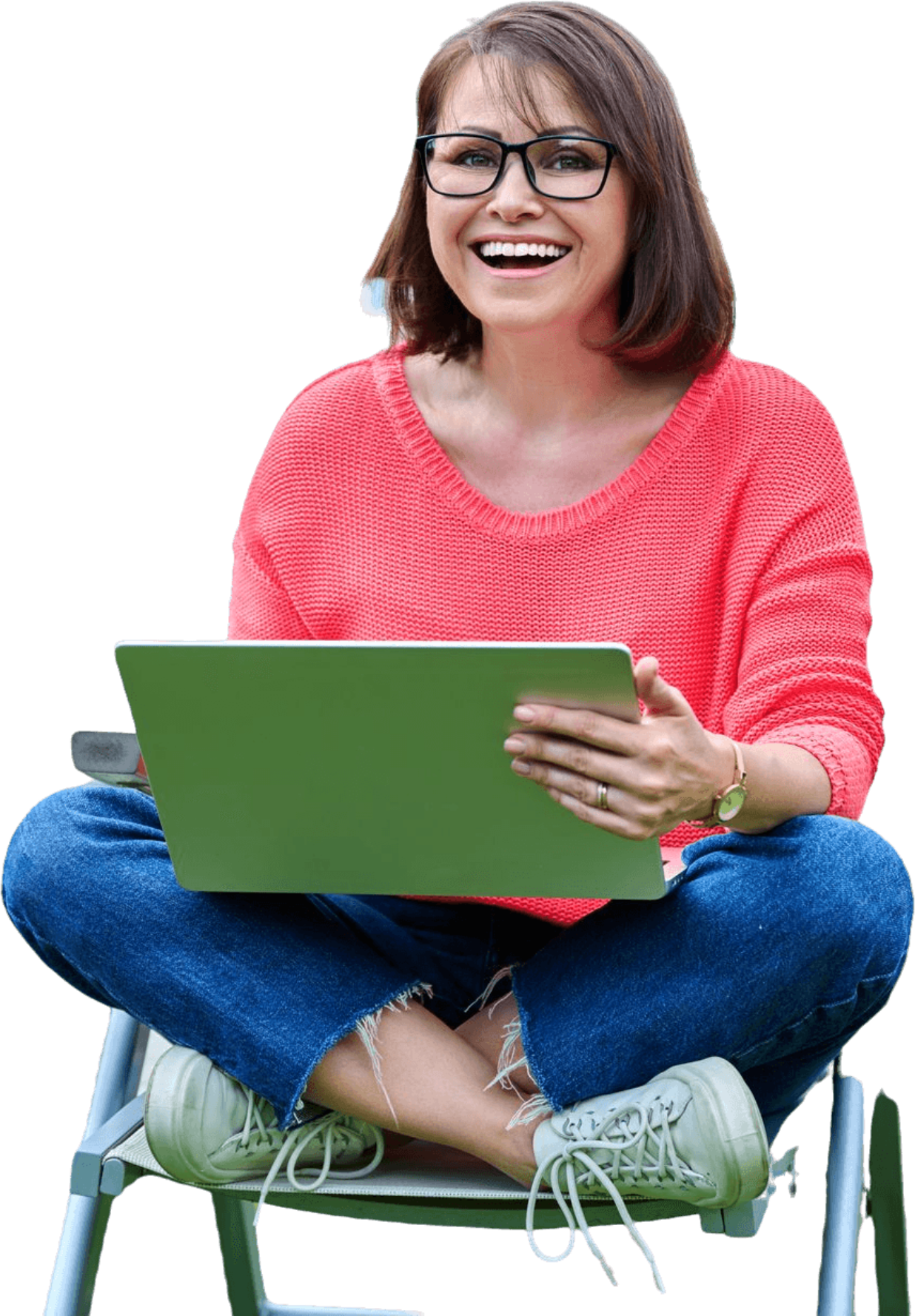 Characteristics of a Sales-Driving

Website Design
The first contact that a potential customer or client has with your business is your website. Therefore, it is paramount that this initial impression is positive and reflects the professionalism and ethics of your company. To create a lasting and unique first impression, it is necessary to ensure that your website accurately portrays the values of your business. Here are the essentials of a good responsive website: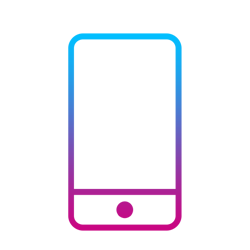 Your website needs to be mobile-friendly
Having a website that is mobile-friendly (responsive) is essential in today's digital landscape. Mobile-friendly websites provide users with a seamless experience across all devices, including smartphones and tablets. This ensures that potential and existing customers can easily navigate and access the information they need on their chosen devices. Additionally, mobile-friendly responsive designs are more likely to rank higher in search engines, providing more visibility and greater opportunities for conversions. Investing in a mobile-friendly website is an effective way to improve user experience, increase visibility, and ultimately boost sales.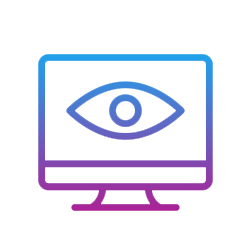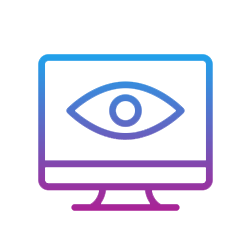 Your website needs to be visible
Having a website is essential for a business in today's digital age, but it is not enough to just have a website. For a website to be successful it needs to be visible to potential customers on search engine results. By implementing search engine optimization (SEO) techniques, businesses can increase their website visibility and reach a wider audience. Additionally, businesses can leverage PPC, social media marketing, and other digital marketing services to increase the visibility of their website and reach potential customers.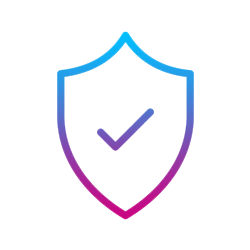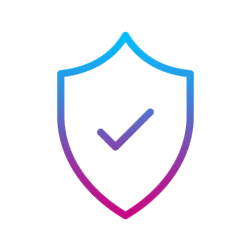 Your website needs to be secure
Having a secure website is a must-have in today's digital age. Not only does it protect your customers' data, but it also builds trust and credibility with your customers. A secure website should use HTTPS to ensure data is encrypted and secure. Furthermore, it is important to regularly update your website's software and plugins to ensure vulnerabilities are patched. Finally, monitoring your website for malicious activity will help you detect any security breaches before they become a major issue. Taking the time to properly secure your website is an important step in developing a successful business.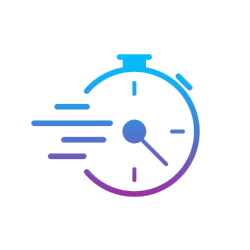 Your website needs to be fast
It is essential that your website is fast. Not only is page speed a major factor in user experience, but it can also have a large impact on your website's search engine rankings and bounce rate. Consider investing in a quality hosting provider and leveraging the latest technologies to ensure that your website is as fast as possible. Taking the time to properly configure and optimize your website will not only improve the user experience, but it can also have a positive impact on your bottom line.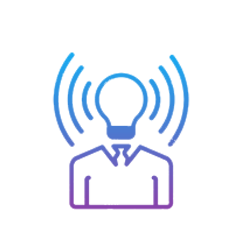 Your website needs an optimal user experience
Having an optimal user experience on your website is essential for maximizing user engagement and ensuring customer satisfaction. When creating and designing a website, it is important to focus on providing an enjoyable and easy user experience. This includes having a simple navigation structure, easily accessible content, and minimal loading times. Additionally, website functionality should be intuitive and optimized for mobile use. By providing a user-friendly website, customers will be more likely to return, and potential customers will be more likely to convert, resulting in an increase in both customer loyalty and sales. Therefore, optimizing the user experience should be a priority for any website.
When you hire a professional web design company like Dukami, they understand the importance of these essential traits, which can drive up your sales and build a strong brand name.
Do You Have a Custom

Website Design

Project in Mind?
Schedule an initial consultation to discuss your website project. If you already have a website that's not performing or need a new website, Dukami is your go-to website design company.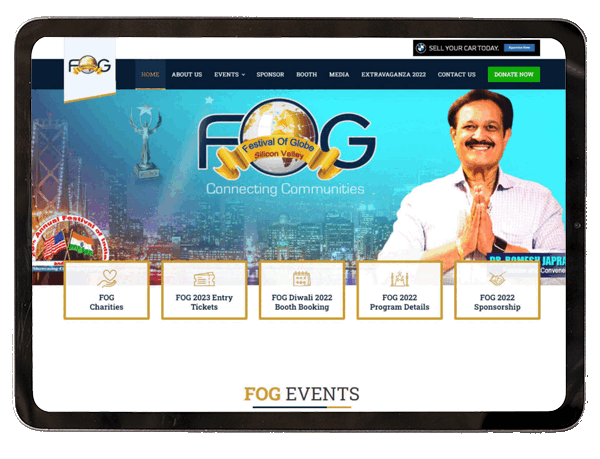 Why Dukami

as your

Web Design partner?
Your website is the backbone of your digital presence, so investing in an experienced team with a proven track record and digital services is a wise decision.
Experienced in-house Web Designers
For over a decade, Dukami Web Designers have been instrumental in aiding hundreds of businesses from various industries to expand their digital footprint and generate greater revenue through exceptional websites. Our web designers possess the expertise and skills to craft a superior web design to facilitate your business's growth.
At Dukami, we understand that every business is different. That's why we offer custom web design and development services that fit your specific needs, requirements, and budget. With our customer-first approach, you can be confident that we're invested in your success and that our web design and strategies will align with your business goals.
With a long history of successful web design projects for hundreds of partners and brands, our agency has established a reliable and impressive record of accomplishment. Our wealth of experience in the industry and proven track record of delivering quality and efficient web design solutions makes us a prime choice when hiring a web design agency.
In-house Diverse Technical and Marketing Experts
At Dukami, our team consists of highly-qualified professionals in the fields of technology and digital marketing who are committed to elevating your brand/business. Our experts include software developers, server engineers, WordPress developers, SEO and PPC professionals, social media strategists, software automation experts, data analysts, and web designers. All these experts under one roof make Dukami your perfect web solution partner.
Are you ready to start a quality website for your business?
Our team of professional Website design experts can assist you with a quality website. It can help you form a good impression on your prospective customers. It can also help you nurture your leads and get more conversions.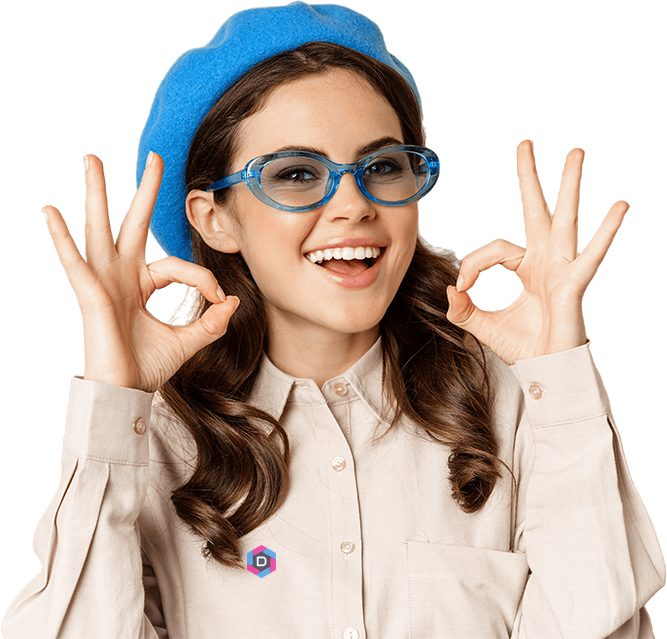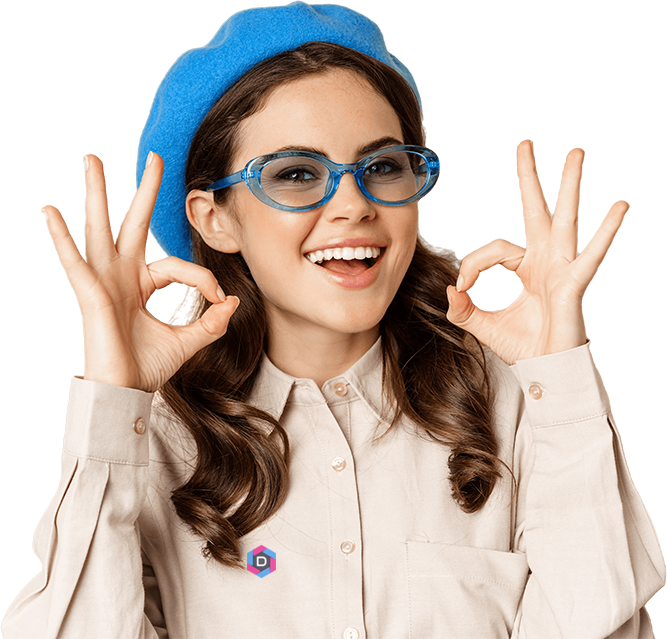 Our

Web Design

Agile Process
Developing a website can be a rewarding project, requiring expert minds and innovative ideas to be successful. We understand that you, as the business owner, have a unique vision for your website. Our design and development team is here to collaborate with you to create a digital presence that puts your vision into reality.
Discover

As your web design company, we want to understand the goals your website is intended to accomplish. We arrange a discovery call to learn about your needs, brand, and company identity and then determine the best course of action for your online presence.

Strategy

Our professional team will start by assessing your project scope and developing a comprehensive roadmap for success. Upon completion, your assigned project manager will deliver a full report which outlines a tailored digital strategy, timeline, and cost for your custom web design services.

Design

In the design phase, our design firm's in-house team will develop a blueprint for your website, allowing you to visualize the realization of your vision and make any revisions needed.

Develop

Once the design phase has been finalized, and you have approved the mockup, we can send the materials to our developers to bring your vision into reality. Our talented developers use the most up-to-date coding techniques, content writing, and design concept to create your website.

Quality Assurance

Once development is complete, our team of specialists will conduct a thorough review of each page, verifying for any errors or operational issues that could potentially impede website success and make the necessary corrections.

Launch

After both quality and performance have been thoroughly assessed, we have a well-designed website and the approval to launch. It is now time to celebrate and make the new website available for public use. We will continue to monitor the site after launch to ensure all operations are running as expected.
"Dukami helped us to develop a stunning website, They patiently worked with us to understand our vision and executed it with timeliness. We have received numerous compliments on the beauty and functionality of our website and appreciate Dukami help in creating it.."

Ann Johnson VP of Finance

"This is one of the friendliest services I ever worked with. I'm an animal lover, and I have several websites about cats, dogs, dog training and the sort. Dukami helped me set up my newest website in no time at all and I'm already getting many new visitors on it."

Mary Catherine Graham Director, Operations and Sales

"I'm earning double with my small local business since Dukami helped me get more customers with the new website. I'd recommend them to any of my friends or clients."

David Molele Business Owner

These guys are wonderful and very professional helpful, I impressed the way they deliver my project on time. The best part is that they understand customer requirements and deliver accordingly and very patient and calm. I wished them all the success and prosperous life ahead in coming days.

As a startup company we are greatly supported by Dukami Company to set up our digital marketing strategy as well as website. Good analytical approach & 24/7 support from Dukami team for getting the desired millage during our launching phase and follow on activities.

Probably the best digital marketing agency in USA! If you're struggling with digital reach, this is the agency to go to. Their team is professional, diligent, enthusiastic and extremely skillful. I'm very happy with their services. Keep up the good work!

All acknowledgements to the experts of digital with us who have been working effortlessly for fetching traffic, visibility and ranking for my e-store. In just a few months, I have been getting outstanding results and seamless recognition through local SEO package which has served to become a boon in my newly commenced online business.

Thanks to Dukami team to give me expected result in terms of leads, business ideas and the result. I really like their project implementation approach, to the point written communication which surprised me for SEO and Digital marketing services especially in USA. They always give me clarity for all concern with the perfect solution in written. I recommend everyone to taste Dukami the best SEO & Digital Marketing company in for your business promotion.

A Great marketer with a keen understanding of technology and an ability to put it all together in one place. I would highly recommend any business owner use this marketr for their marketing technology build out.
Both small and large businesses have benefited from our expertise.
See how our team generated leads and sales for a variety of businesses across verticals.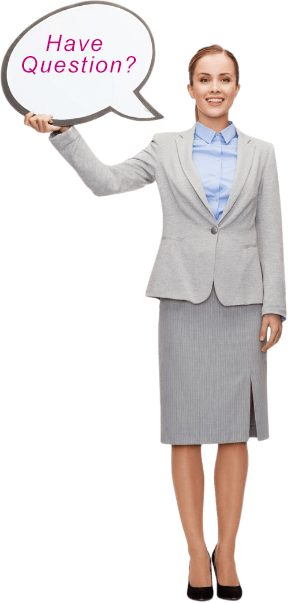 No single response to this inquiry suffices. Website design estimation varies based on the distinctive requirements of every project. Every website is one of a kind and necessitates diverse components; we create custom websites tailored to your business. We will carefully inquire about your needs and evaluate your specifications in order to provide an exact quote. If you have a website project that you'd like us to take a look at, please contact us.
Yes! Every site we build is responsive and designed to look great and work well on any device (desktop computers, smartphones, and tablets).
The timeframe for the completion of a website typically spans 3-6 weeks; however, this can vary depending on the scope and particulars of each project. Factors such as input from the client in the early stages, timely feedback, and prompt delivery of content all contribute to the timeline.
We are thrilled that our clients are taking control of their websites and can manage their content independently. Upon completion of the WordPress migration, you will have full access to the backend, enabling you to make necessary text, photo, product, and pricing modifications. However, we strongly urge users to seek out professional assistance with more intricate changes and upkeep, such as plugin updates, design alterations, and complex functionality requirements.
Yes. We provide ongoing support for many of our clients, but it is not mandatory, and you can maintain your website, if you want, Choice is yours. If you need help with website maintenance and support, you can talk to Dukami support team for monthly retainer packages.
Are you ready to take your business to the next level with a new smart website?
Kickstart your

Website Design Project

today.