Patel Trading is committed to source quality products and we hope to continue to educate and expose new generations to the regional diversity of India and the richness of our culture and our food. Patel Trading is devoted to continuing its family tradition of personal service, exceptional quality and we take pride in the fact that only the best spices and freshest foods will end up on your table.
Our founders, Janak Patel and Vandana Patel started in a hundred square meter store retail store in Ashfield, in year 2004 and developed a strong bond with the growing Indian community. After several years of hard work and success in the retail store they noticed a growing influx of Indians arriving in Australia. Even with the growing Indian population, many ingredients were not available or very expensive. As entrepreneurs at heart, they decided to establish direct sourcing from India and expanded retail presence through their ownership in Radhe Indian store in Harris Park. They later sold off retail stores to focus on wholesale and bulk business to serve Indian as well as Australian bulk buyers.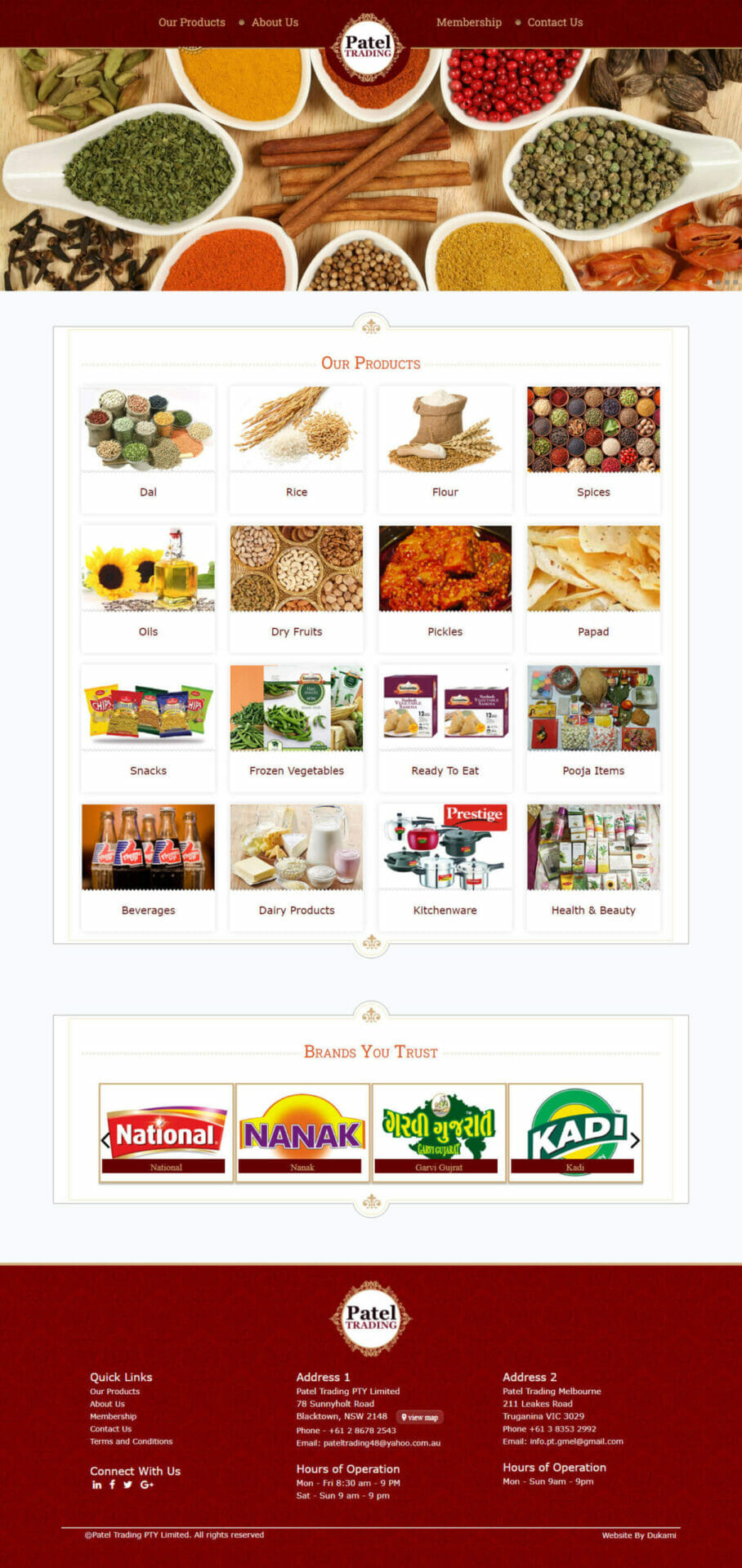 Have any question or Ready to start your next project?