Dr. Meenu Giri Family Dentistry specializes in enhancing smiles, achieving your dental health, and helping you improve your personality, which will give a positive outlook on life. Our experienced and friendly staff takes great pride in providing our patients best services.
We focus on preventing dental disease and providing a warm, family atmosphere where patients receive the highest standard of dental care. We are dental office of choice for hundreds of people in and around bay area; providing quality dental care to its patients and the community.
We are recognized for our exceptional warm, genuine and caring dental services. Our people are dedicated, professional and committed, with a big heart for patient care.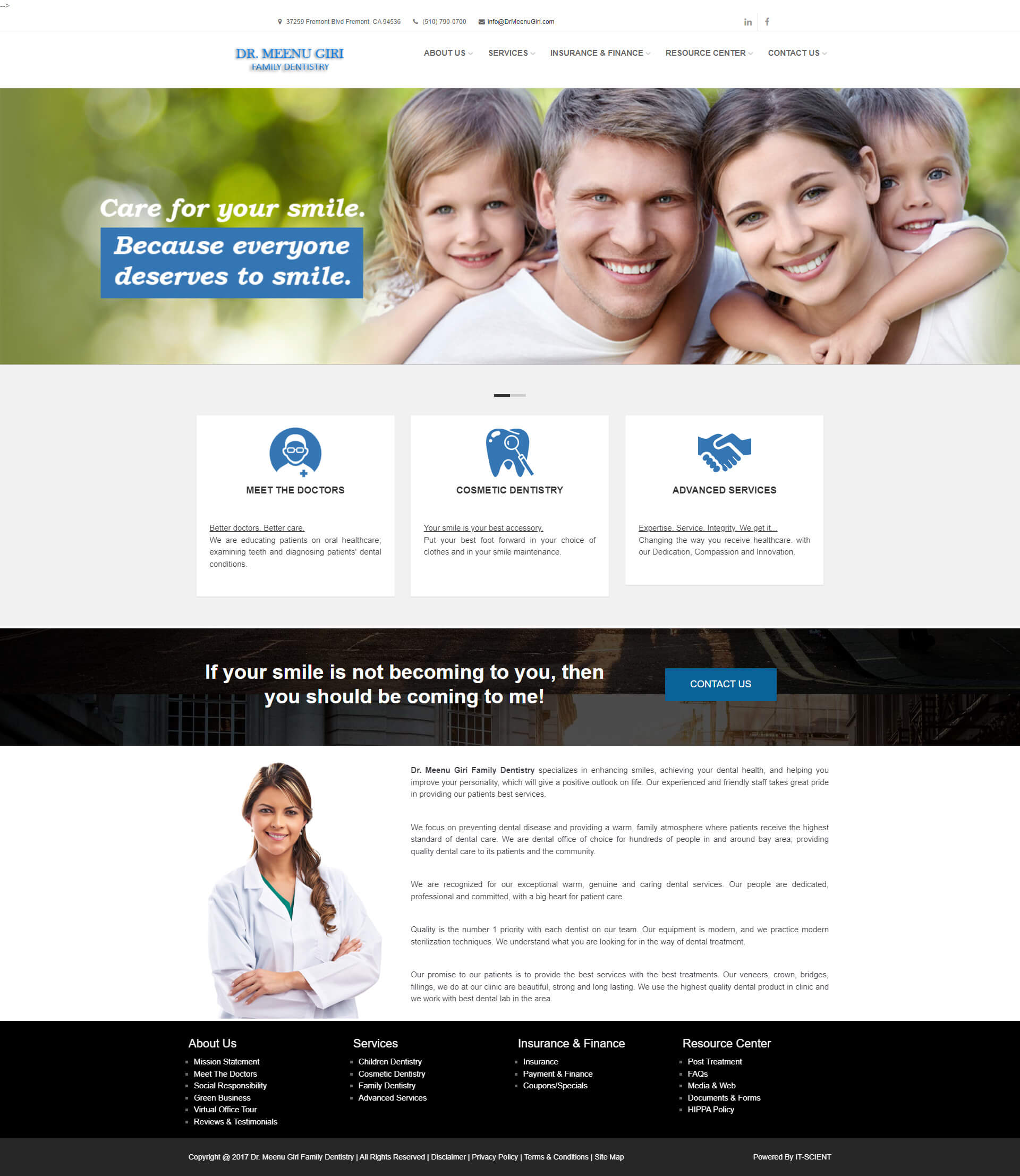 Have any question or Ready to start your next project?