BrainyPro Inc, headquartered in Silicon Valley, CA, is a leading provider of software development, analytics solutions, and IT services, enabling clients to focus on their core business and achieve their business objectives in terms of performance and profitability. We are the partner of choice to many of the world's leading blue chips, as well as innovative start-up companies. Our value has driven solutions & services, extensive experience in technology & statistics, and flexible delivery models allow us to deliver solutions that align with our clients business, technology, timeline, and budget requirements.
Over the years 20/20 Tax Resolution has helped over 30,000 businesses and individuals reach successful resolutions with their IRS and state tax liabilities.The goal of the website redesign was to create a professional, simple, informative and clean design.
Key development features include a mobile responsive design and custom WordPress development.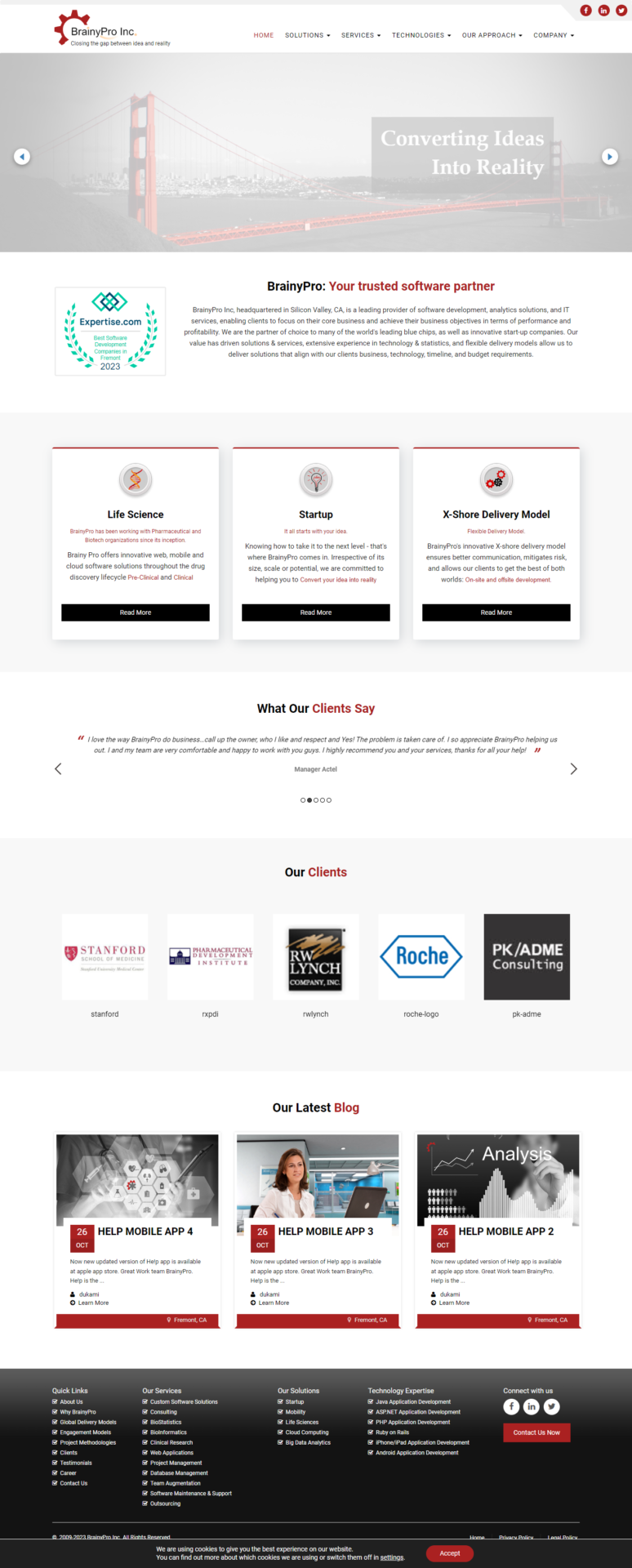 Have any question or Ready to start your next project?