Ampere has designed the industry's first Cloud Native Processors, uniquely delivering the performance, scalability, security and power efficiency that is focused on today's hyperscale cloud and edge computing workloads and applications.
Ampere was founded in 2018 by industry semiconductor veteran Renee James. The company has grown to nine global locations and has launched the industry's first two Cloud Native Processors - the Arm-based 80-core Ampere® Altra® and the 128-core Ampere Altra® Max. Delivering the highest total performance and performance per watt of power, these two products deliver a sustainable server solution for data center applications, enabling cloud service providers to meet the compute demands of the future with only a fraction of the power and real estate consumed today.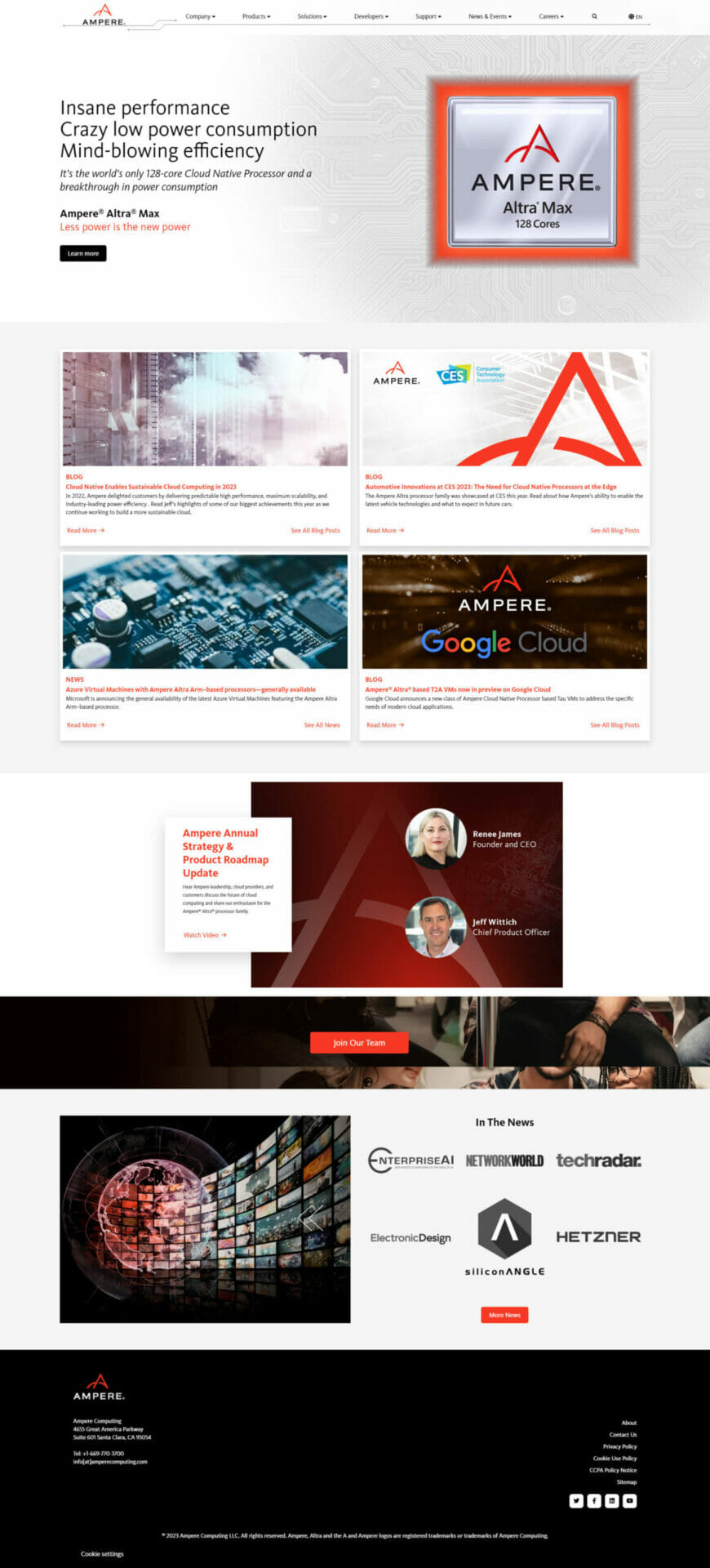 Have any question or Ready to start your next project?